Why India needs to worry about the spread of MERS in South Korea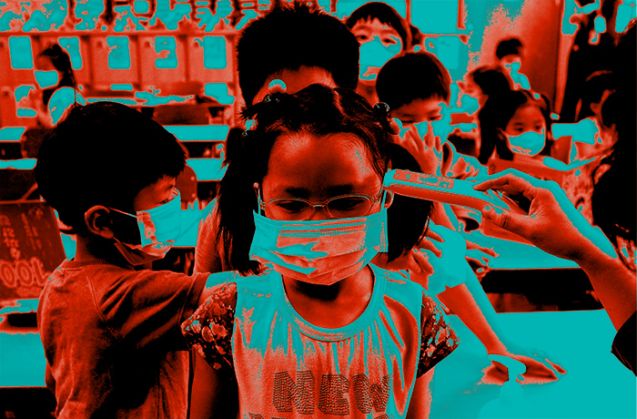 The Ministry of Health and Family Welfare is considering issuing a travel advisory for visitors to and from 26 countries.
Why? As a preventative measure against the spread of MERS, or Middle East Respiratory Syndrome.
After three years of a steady stream of cases in Middle Eastern countries, there has recently been an explosion of MERS cases in South Korea. Now there's a case in Thailand.
Considering the high volume of tourist traffic between India and Thailand, and with the Hajj pilgrimage approaching in mid-September, it makes sense to be vigilant about MERS.
More than 1,36,000 Indians are expected to make the pilgrimage to Mecca this year, and Thailand registered 9,46,269 Indian tourists last year. Any one of these visitors could be a potential carrier of MERS to India.
The MERS flare-up in South Korea was sparked by one man who visited four Middle Eastern countries in two weeks. That led to 172 cases and 27 deaths.
A similar transmission could spell trouble for India.
Here's what you need to know about the disease:
MERS is short for Middle East Respiratory Syndrome, a viral respiratory disease.
Its symptoms include fever, coughing and shortness of breath. Pneumonia is common. Severe cases can lead to lung failure.
It was first identified in Saudi Arabia in September 2012. The earliest known cases were in Jordan in April 2012.
Cases have been reported in Jordan, Kuwait, Oman, Qatar, Saudi Arabia, the UAE, Yemen, Egypt, Tunisia, France, Germany, Greece, Italy, the UK, China, Malaysia, South Korea, the Philippines, Thailand and the USA.
About 30-40% of cases are estimated to result in death.
MERS is caused by exposure to a virus known as MERS-CoV, which is a zoonotic virus. That means it can be passed between animals and humans.
The WHO says we don't have a 'full picture' of the MERS virus's source yet. But they've found strains of the virus that match the human version in camels in Saudi Arabia, Oman, Qatar and Egypt.
The research so far points to dromedary camels, also known as Arabian camels.
03
Why am I hearing about it now?
There's been a surge of cases reported in South Korea recently: 172 confirmed cases and 27 deaths.
This is reported to be the largest outbreak ever outside of Saudi Arabia. In the first week after the outbreak, 2,400 schools were closed and 54,000 foreign travellers cancelled trips.
Additionally, one case has been confirmed in Thailand.
04
If it's a 'Middle East' virus, why is it exploding all the way in Korea?
It all started with one man. A 68-year-old who travelled to Bahrain, the UAE, Saudi Arabia and Qatar, between 18 April and 3 May, then flew into Seoul on 4 May.
The second case was his wife, the third was his hospital roommate, the fourth was the daughter of the roommate, the fifth was a healthcare professional who treated the first patient, the sixth was a man who had been in the same ward as the first patient in another hospital, and so on.
According to the WHO, the rapid spread of the disease in South Korea was because of - among other things - a lack of awareness among the public and healthcare workers about MERS, crowded hospitals and emergency rooms, visitation by too many friends and family members and the practice of 'doctor shopping', or seeking care in multiple hospitals.
05
Is MERS anything like SARS?
There are some similarities. SARS and MERS are both respiratory illnesses, they're both passed between animals and humans and they're both caused by viruses that belong to a family called coronaviruses.
Some of the differences: SARS had a 10% mortality rate, but there were more cases at a faster rate; MERS has closer to a 40% mortality rate but cases are fewer and farther between. SARS affected young and healthy people, but most MERS cases have affected older people with other serious conditions.
The key difference: MERS is not as transmissible as SARS. They don't know why that is, but it's good news.