Horny husband cheats wife with another; sues condom manufactures for contracting STI during sex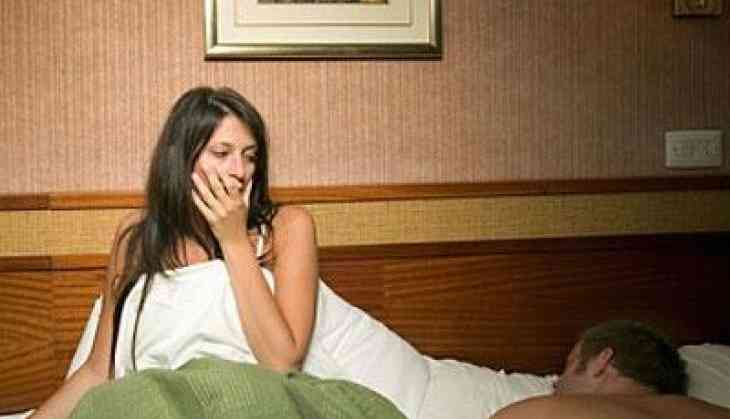 An unfaithful husband has sued a condom manufacturing company for allegedly breaking up his marriage.
A Kenyan man Williamson Nyakweba Omworo who himself responsible for his broken marriage sued a condom manufacturing company because STI he got during sexual intercourse with another woman.
He claims that on October 4, 2014, he had sex with a woman he picked random at a wedding party.
"I was fully aware of the dangers of having unprotected sex and decided to use my favourite brand called Zoom Scented, which I believed would please the woman and protect me fully," he claimed in court filings,.
Also Read:The Big Bang Theory star Penny aka Kaley Cuoco ties knot with Karl Cook; wore $46 worth of drugstore makeup for wedding
"But while I was having sexual intercourse (it) broke, a fact I only realised after the act," he added. About nine days after the incident, he noticed rashes on his private parts and pain while urinating, he said. He went to a traditional healer for herbal medicine to ease the pain, he added. On his way to Nairobi on October 15, 2014, Mr Nyakweba stated that he fell ill and sought treatment. He was told he had contracted a sexually transmitted infection (STI).
Now, a few days later, he had sex (sexual intercourse) with his wife, which lead to developing a rash on his pe**s and experiences pain while urinating.
Things went more wrong when he stated, two days later, his wife called to inform him that she had been infected with an STI.
Also Read: Oops! Sony Pictures accidentally uploads full movie instead of trailer on YouTube
"She accused me of being unfaithful and our relationship was strained afterwards. She became estranged and later left me for another man," Nyakweba said.
He claimed that he became distressed and burdened with shame and guilt, which lead to a mental breakdown and he became alcoholic. He also claimed that whatever was going on with him, he was unable to do anything and even lost his job.
Nyakweba is seeking compensation from Beta Healthcare International Limited, the manufacturers of Zoom condoms.
Also Read: Former WWE diva Nikki Bella finds perfect dress for wedding to John Cena
"He even shared with his friends and recommended that his friends use the Zoom brand on the belief that they were premium condoms as advertised by the manufacturer," said Gomba.
Nyakweba is seeking a declaration that his rights were violated and the company ordered to pay him special damages for alleged negligence that led him to contract an STI, being left by his wife and the psychological trauma that followed.
Read More On Catch: Scandal: Top 5 Hollywood celebrities sex tape caught on camera