Ignore the headlines, India won't get a malaria vaccine anytime soon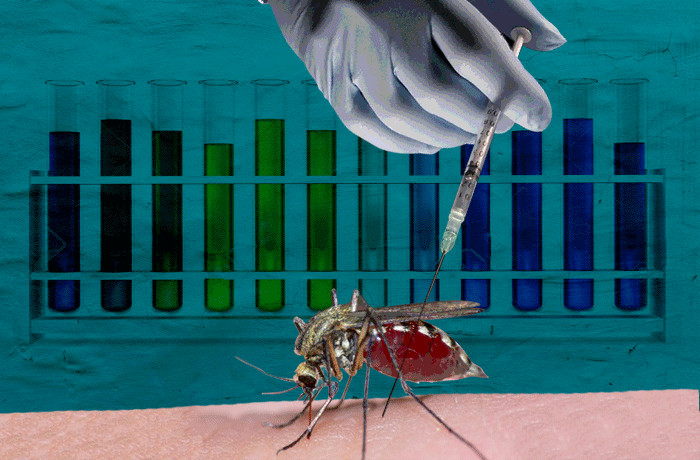 Don't be misled by ecstatic news reports. The world's first malaria vaccine isn't even as effective as a bed net. Not yet, at least.
Mosquirix, developed by GlaxoSmithKline, was approved for field trials by the WHO in August. The results so far haven't been satisfactory.
The bad news came on 23 October. The WHO announced that the roll-out of the vaccine - which has been under development for 30 years and cost $565 million -would be delayed, likely by 3-5 years, as more studies were needed to better gauge its efficacy.
What went wrong?
In field trials, Mosquirix was only partially effective at best. It didn't do much good to babies under five months. More disappointingly, the protection it gave waned over time, which meant a booster shot was needed later.
The WHO is now pondering over whether to recommend it for children.
Why is this a setback?
Malaria kills nearly 584,000 people a year worldwide, most of them children under five in sub-Saharan Africa.
In India, according to the Indian Council of Medical Research, over 40,000 die from the disease every year. India accounts for 58% of the malaria cases in the South East Asia Region of WHO.
How does the vaccine work?
Mosquirix triggers the immune system to destroy Plasmodium falciparum, the most potent of the five malaria parasites, as soon as it is injected into the bloodstream through a mosquito bite.
The vaccine targets a specific protein, called the Duffy binding protein, which the parasite requires to invade red blood cells.
Malaria kills nearly 584,000 people a year across the world, over 40,000 of them in India
Will it benefit India?
It certainly will help, although not as much as it will Africa. "The vaccine undergoing trials in Africa is effective only for Plasmodium falciparum," Prof VS Chauhan of the Malaria Vaccine Development Programme, or MVDP, explained.
"Whereas in Africa, P. falciparum accounts for more than 75% of the malaria cases, in India, Plasmodium vivax is almost equally prevalent."
In 2013, according to WHO's World Malaria Report, India reported 880,000 cases of the disease. As many as 128 million tests revealed that while P. falciparum caused 53% of the infections, P. vivax accounted for 47%.
Is India working on a vaccine?
The MVDP, a non-profit research society under the ICGEB, Delhi, is leading the effort to develop a vaccine for the disease in India.
It has received around a million US dollars in funding from the government, and large donations from international charities like the Bill & Melinda Gates Foundation.
ICGEB's first project, Jaivac-1, was conceptualised in 2012 and has had reasonable success. It has completed phase 1 clinical trials, becoming the first malaria vaccine to be administered to a human in India. It took 20 years of research at ICGEB to develop Jaivac-1.
The project studied the safety and immunogenicity - the ability to provoke an immune response in the body - of the vaccine in healthy, adult Indian males.
Jaivac-2 followed in 2014, with the aim to develop a more potent vaccine. It hasn't been tested on humans yet. Jaivac-3 was launched simultaneously and is at the pre-clinical trial stage.
ICGEB is also working on Project PvDBPII to develop a vaccine against P. vivax.
Mosquirix fights only P. falciparum, but in India, P. vivax causes half the malaria infections
When is an effective vaccine likely?
All Indian efforts are at a nascent stage. None of the experimental vaccines can go to production since they have failed to achieve high levels of immunogenicity.
"No vaccine with low protection levels can be deployed for immunisation or manufactured on a large scale," said Prof Chauhan.
He, however, pointed out that it's no easy task. "Even if a candidate vaccine with good immunogenicity is discovered, it will take years before it reaches the stage for it to be tested on humans."
Currently, at least 30 malaria vaccines are being developed across the world. Mosquirix was the first to go to field trials, in Africa.
"It takes five to seven years for a candidate vaccine to reach phase 1 trial, which is just a safety trial, that is if the project is fortunate enough to get adequate funding," said Prof Chauhan. "Phase 2, that is, field trials, currently being done in Africa, will take almost 10 years."
It'll take a while, but we may yet get a malaria vaccine. The partial success of Mosquirix has brought hope.