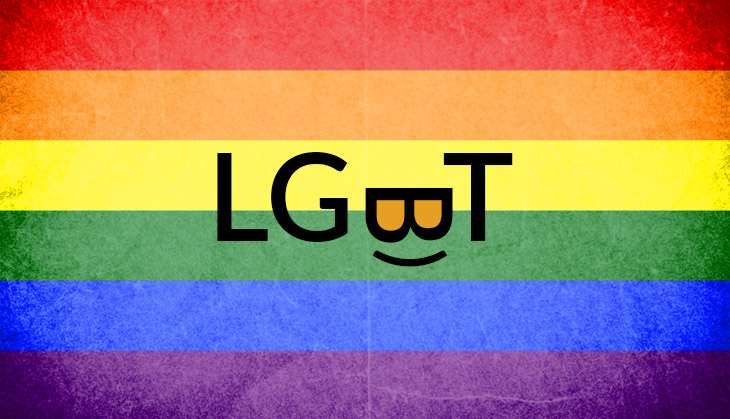 Bisexuality. Everyone knows what it means in theory but no one actually ever seems to quite understand it.
We like our worlds polarised. It's easier to imagine bisexuals as fence-sitters rather than seeing it as a legitimate sexuality. Bisexual women are often viewed as promiscuous, waiting to entertain men with their 'flings' with other women, waiting to satisfy their gaze. How many times have you heard: "Oh maybe she's pretending to be bisexual because he thinks it's hot" or "She's bisexual. She must totally be up for a threesome."
No. Nope. Nada.
While the bisexual woman is double objectified, the bisexual man is a joke. Patriarchy prohibits him from admitting to being genuinely interested in men, and gay men see him as untrustworthy. He swings towards the other camp. His queer rights are not legitimate. His fight, less significant.
On Bi Visibility Day i.e. 23 September, instead of merely reiterating the need to recognise the human rights of bisexuals, we thought perhaps we'd rather relay the idiocy they're often subject to. Entertaining as some of these might sound, they totally undermine bisexuality.
So if you ever catch yourself saying this to someone coming out as bisexual in the future, perhaps just don't?
1. OMG you're bisexual! That's so cool... So like, what's it like to... you know... do it?
2. Are you like really bisexual? Or bicurious? Like have you been with someone of the same sex? How do you know?
3. Said to a woman: Oh please. You're not bisexual if you're dating a guy.
4. Said to a woman: I hope you don't think watching lesbian porn makes you bisexual.
5. Said to a woman: Hey, that's really hot. Can you pick up a woman at a bar and maybe I could watch you guys?
6. Said to a man: Ew. Are you sure you're not gay?
7. Said to a man: Uh so are you like a top or a bottom? That makes no sense.
8. Said to a man: How desperate are you to go for guys, man.
9. Bisexuality? How convenient. You basically just like sex, right. How can you be open to all?
10. So like, whenever you want, you can be all like "WE NEED QUEER RIGHTS" and then just go back to your life, right. None of this ever affected a bisexual.
11. So cool man. Like when Ramdev and all come for the gays, you'd be safe no.
12. I'm sorry, no offence, but bisexuality isn't really a sexuality. There's no struggle here.
13. Said to a woman: Don't people think you're a slut? Why would you tell them you're bisexual?
14. Said to a man: Don't people think you're effeminate? Why would you tell them you're bisexual?
15. And the best one: So, um like, are you more straight or more gay? Like what's your real orientation?
Bisexuality is a legitimate sexual orientation. Just because the queer rights movement is led by fairly heteronormative financially advantaged (usually white) gay men doesn't mean that the rest of LBT is insignificant. The invisibility of bisexuals, much like the invisibility of lesbians, also comes from an acutely patriarchal social system.
So while our laws are yet to catch up, perhaps we could. And a good place to start would be to stop saying shit to your bisexual peers.