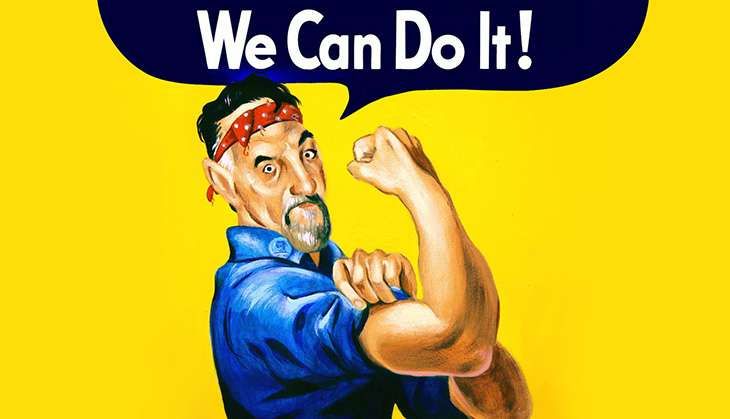 (This piece is 100% sarcasm. The only part that should be taken seriously is that there is actually an International Men's Day to remember the 'struggles' of the most historically privileged demographic that has ever lived.)
Today was International Men's Day and, I must say, it couldn't have come fast enough. Once upon a time, being a man was easy work. Not anymore. Today we, as a gender, have been pushed to the fringes, oppressed and exploited. A day of appreciation is the least we deserve.
Just think about it, when was the last time you saw a man get something he didn't truly deserve and work towards? Just look at the American elections - a shrewd, successful, intelligent family man had his name dragged through the muck by a woman whose only real qualification was 30 years in politics. Disgusting.
Also read -Can women be rapists? Reality says yes. The law, however, says no
A proud, handsome man was shamed for unabashedly male qualities like misogyny, arrogance, aggression and entitlement. Thankfully, despite the media's best efforts to preserve the prevailing global matriarchy, Donald Trump won.
His win let all of us men know that no longer must we restrict our masculinity to killing hookers on GTA. Now, finally, billions of men around the world know that they can proudly be themselves and still be successful.
A man's birthright
A day like International Men's Day will only further that self-confidence, something that is increasingly rare in today's world where women constantly make us feel inadequate.
So what if I can't make you orgasm? Sex is meant to be about love, not just pleasure. Typical women - complain about entitlement while being entitled.
It's hard being a man these days.
There's the gender pay gap - a cheap ploy by the feminist lobby to demonise us. Sure, we earn more. But we're a sensitive lot and the guilt that comes with this is enough to make the money so much less appealing than it should be.
There's also the retail therapy necessary to assuage this guilt, so, in reality, is there even a gender pay gap? Nope. Just undeserved guilt. On top of that, we even gave to pay for dates, so, technically, we're doomed.
No country for any men
We can't even go out alone at night anymore. Every time we go out at night, women look at us like we're there to do something nefarious.
Just loitering on one's own is enough to be labelled a creep. It's traumatising to constantly deal with all the judgement and makes us think twice about going out of our own houses after dark.
But have you ever thought about any of this? No. Because no one ever listens to men. Women, on the other hand, always get space for their complaints, especially in the media. Like female foeticide, for example.
But who does female foeticide affect? Women? Hardly. The ones who it really affects are men, because the gender imbalance means that our god given right to mate is impacted. Still, we allow the tradition to continue because we're willing to forgo our own rights in the interest of our culture.
We're a sacrificing bunch. Yet this is used by the media to portray us as villains.
Also read -Is it easy to get away with sodomy in India? A look at 'male rape' laws
Just because God spared us from periods and gave us the ability to pee standing up, it doesn't mean we have it easy. You've never had to use a men's loo.
So when you see the significant man in your life, cook him dinner, massage his legs and keep the talking to a minimal because your fragile female mind cannot even fathom all he has to suffer.
And please, take him out for a Men's Day special dinner. Relax, you're not paying for it anyway.