Catch Team
| Updated on: 29 August 2017, 19:46 IST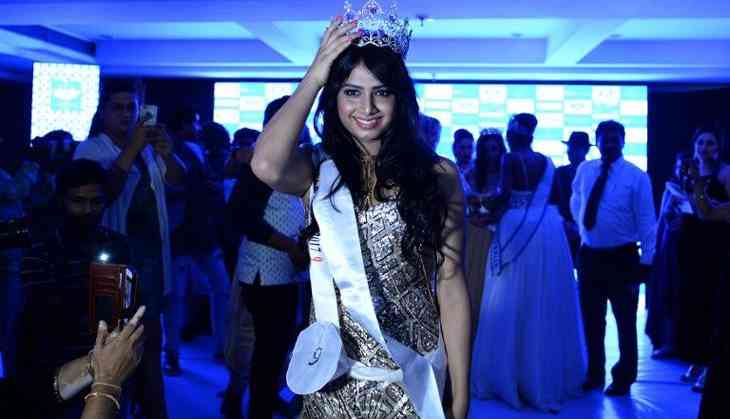 In this photograph taken on August 27, 2017, Miss Transqueen 2017 winner Nitasha walks on the ramp after winning the beauty pageant for transgender people in Gurgaon near the Indian capital New Delhi.
In some great news, India has crowned its first ever trans beauty queen in a pageant called Miss Transqueen India. Nitasha, the 26-year-old winner from Kolkata, is pursuing her MBA.

The first and second runners up were Loiloi from Manipur and Ragasya from Chennai, respectively. There were 16 finalists in the pageant, some from different Indian states, out of the 1500-odd transwomen who were part of the journey through various stages.

"The winner will go to Thailand for Miss International Queen, the first runner-up will compete at Miss Transsexual Australia. We are looking for another international pageant so that we can send the second runner-up too," pageant organiser Reena Rai told IANS.

As this was a first, and the crown didn't have a previous owner, Miss Transsexual Australia 2017 Laeticia Phylliscia Raveena stepped in to crown Nitasha.

"This is the first organized pageant on a national level for the transwomen after the Nalsa judgement so, I strongly believe that this is going to empower transsexuals and would aspire them to dream of winning the crown and representing their country and community on an international platform," said t ransgender social activist and jury member Gauri Sawant.

We sure hope she's right.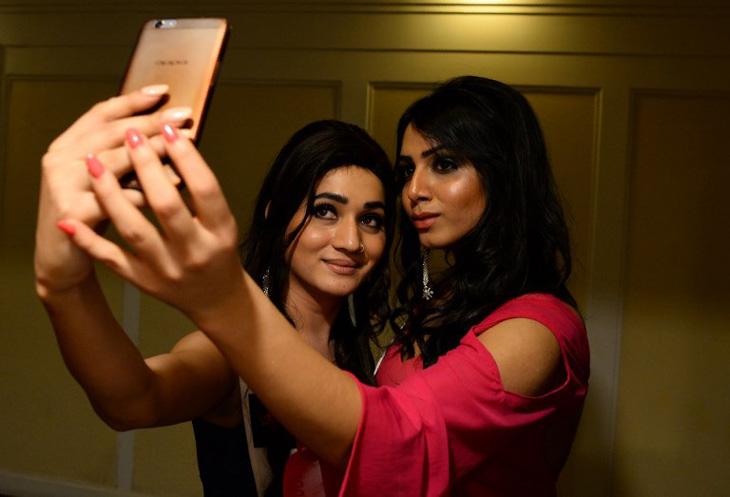 In this photograph taken on August 27, 2017, Indian finalists of Miss Transqueen 2017 take selfies backstage before the beauty pageant for transgender people in Gurgaon near the Indian capital New Delhi. (SAJJAD HUSSAIN / AFP)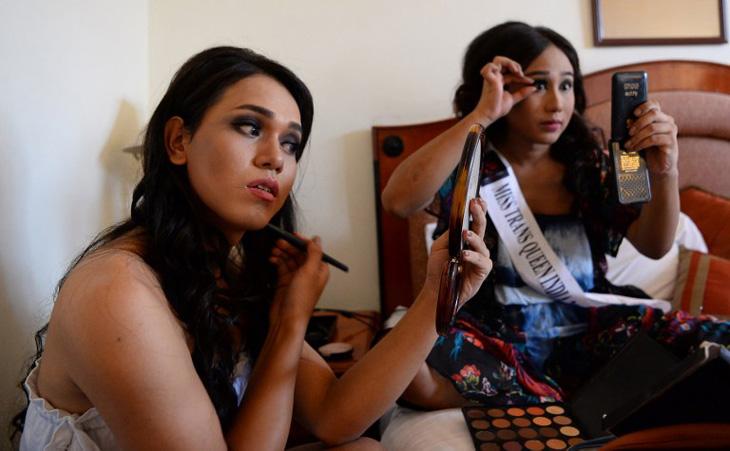 In this photograph taken on August 27, 2017, Indian finalists of Miss Transqueen 2017 prepare backstage before the beauty pageant for transgender people in Gurgaon near the Indian capital New Delhi. (SAJJAD HUSSAIN / AFP)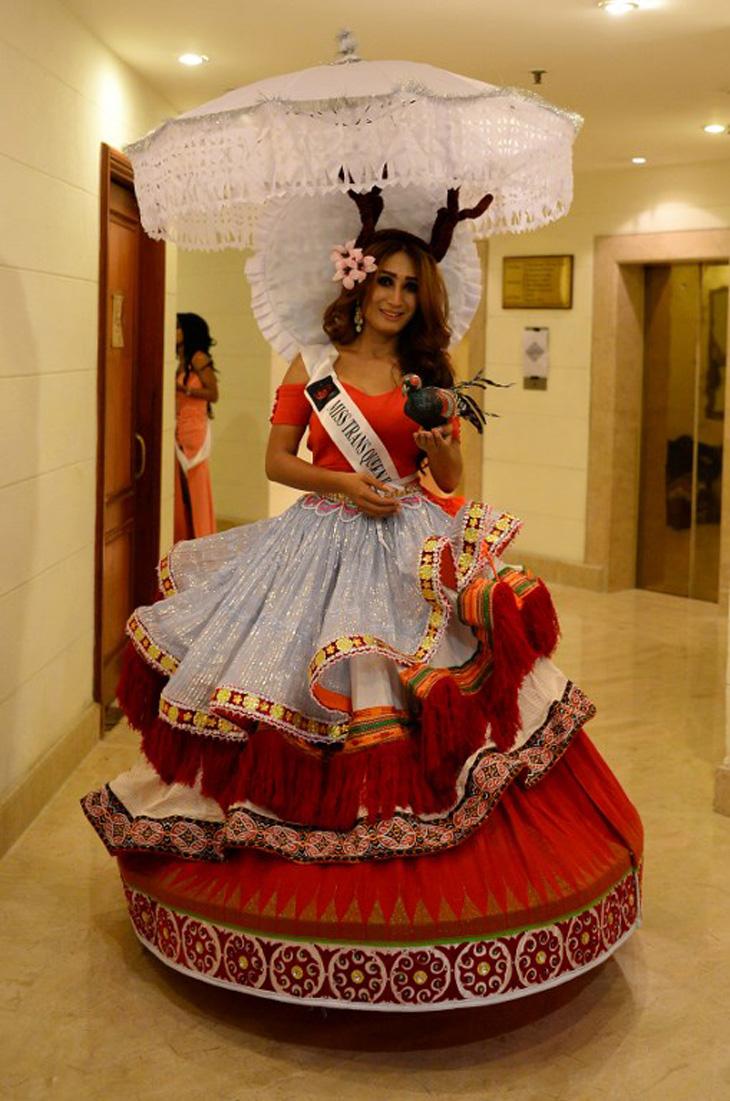 In this photograph taken on August 27, 2017, an Indian finalist of Miss Transqueen 2017 poses backstage before the beauty pageant for transgender people in Gurgaon near the Indian capital New Delhi. (SAJJAD HUSSAIN / AFP)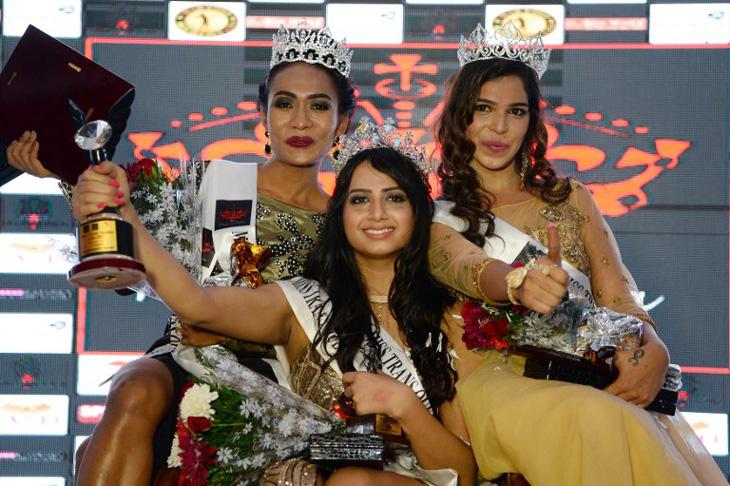 In this photograph taken on August 27, 2017, Miss Transqueen 2017 runner-up Loiloi walks on the ramp during the beauty pageant for transgender people in Gurgaon near the Indian capital New Delhi. (SAJJAD HUSSAIN / AFP)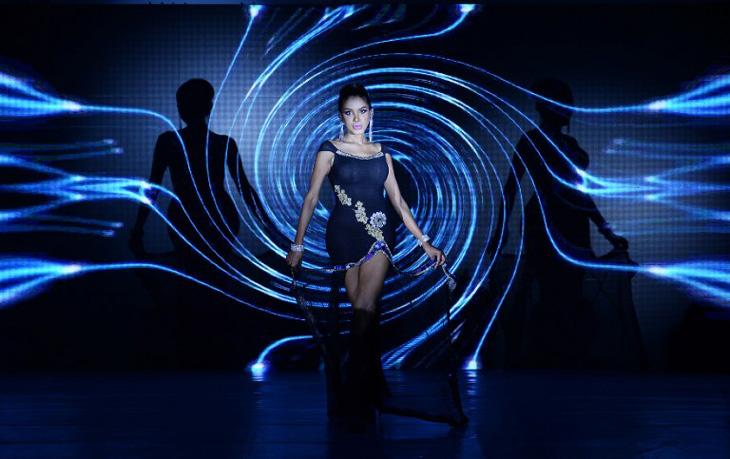 n this photograph taken on August 27, 2017, Laeticia Phylliscia Raveena, Miss Transsexual International Australia 2017, performs at the beauty pageant for transgender people in Gurgaon near the Indian capital New Delhi. (SAJJAD HUSSAIN / AFP)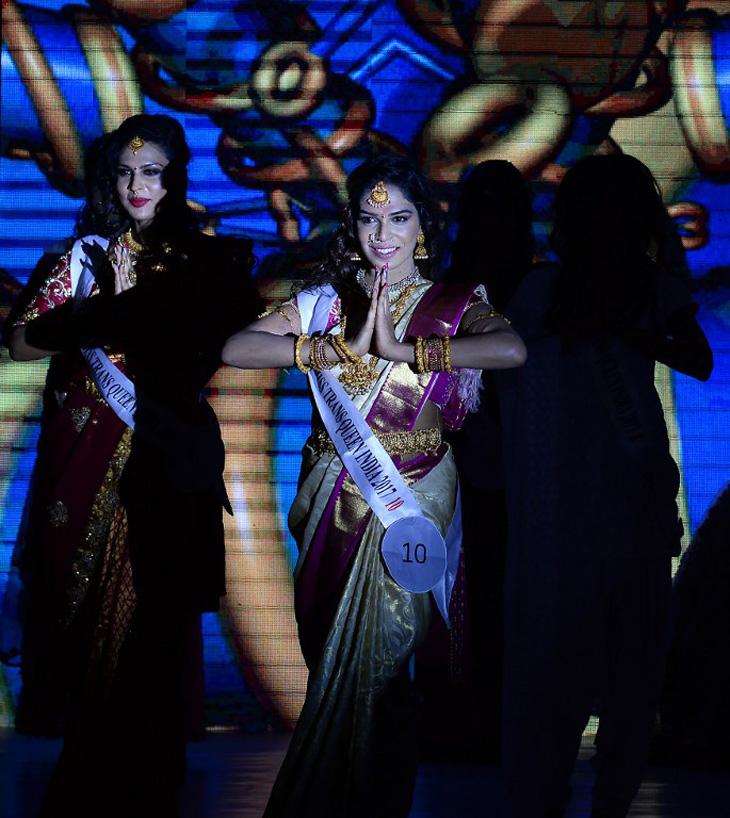 In this photograph taken on August 27, 2017, Indian finalists of Miss Transqueen 2017 perform during the beauty pageant for transgender people in Gurgaon near the Indian capital New Delhi. (SAJJAD HUSSAIN / AFP)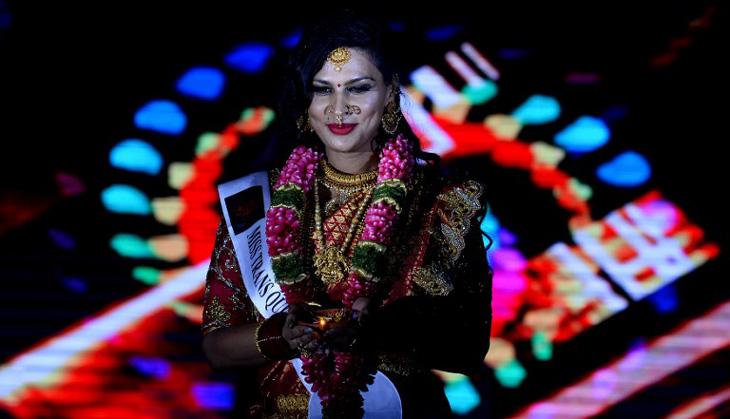 n this photograph taken on August 27, 2017, Miss Transqueen 2017 winner Nitasha (C) poses with runners-up Loiloi (L) and Ragasya (R) during the beauty pageant for transgender people in Gurgaon near the Indian capital New Delhi. The top three winners of the Miss Transqueen India 2017 contest will represent India at the Miss International Queen contest in Thailand in 2018. (SAJJAD HUSSAIN / AFP)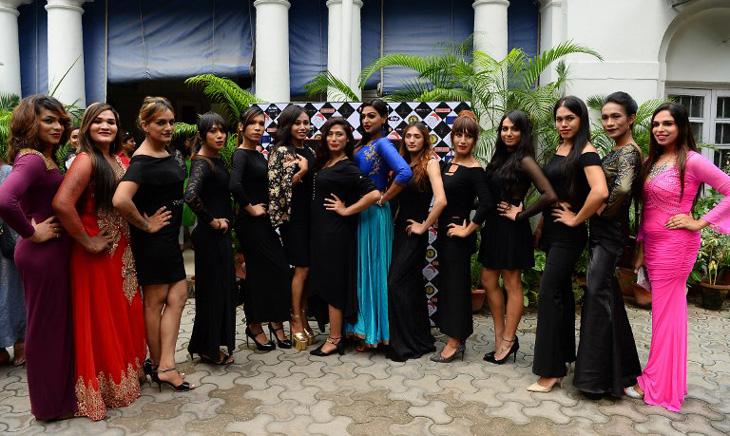 Indian finalists in the Miss Transqueen 2017 contest, which is being held in Gurgaon for members of the transgender community, pose for a photograph after a press conference in New Delhi on August 22, 2017. (SAJJAD HUSSAIN / AFP)