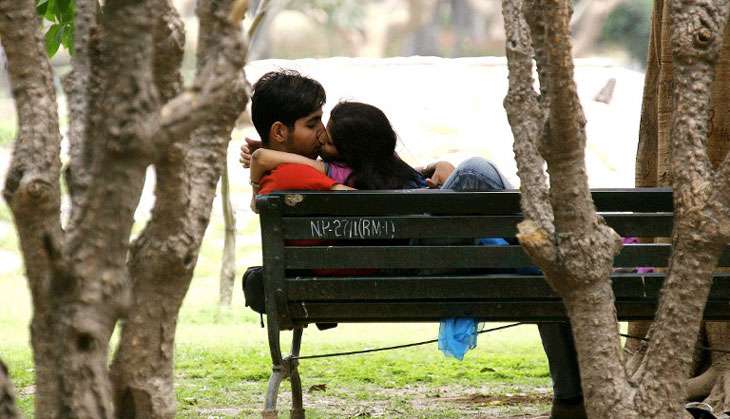 No sex please we are Hindustani. Not really.

Going by the evidence collected from two Indian erotic collection of stories, Pleasure Principle: The Amaryllis Book of erotic stories edited by G. Sampath published this month, and linking it up with another anthology released two years back, Electric Feathers: the Tranquebar book of erotic stories (Ed. Ruchir Joshi), it can safely be said that in the Olympics of erotic displays, Indians can well, er, hold their own.
Some of India's well known women writers have contributed to these two collections, showing that when it comes to sexual fantasy, gender is no bar, but sex is just baar baar. In most stories the woman is the aggressive seductress, unhindered by circumstance or environment. In both collections, women writers outnumber men which include Booker prize nominees. Interestingly though, even stories written by our formidable diasporic writers, the erotica is firmly rooted in Indian soil and most heroines are the modern Indian woman who cares two hoots for convention and patriarchy. Nothing is a burden on her, not even her clothes.
Here are five such sex encounters, which reflect both cosmopolitan and rural, refined and rustic fantasies, at least some of which emerge from true situations as one writer in the new collection informed me.
1. The setting is New York but the action is very Indian. After all the preliminaries she asks for a taste of some hash. They both sniff it from a five dollar bill. He wants it with his pants on. so he watches her as she works on him with both hands and mouth. Jeet Thayil's horny hash fantasy is utterly compelling.
2. The aggressive, playful and dominant Indian girl finds play in Ruchir Joshi's Arles. D has the ability to go into the faux bombo mode and is quite aggressive and impatient. At Samiran's home even when the maid is doing the plates, D is doing something else and at the very outset, "D had pulled up her skirt and showed him her panties." Even inside the salubrious environs of the French embassy where a party is on. Well, D is active and offers to "tattoo something there with her mouth". Samiran is a bit on the backfoot but why should he care because D was" perfect in more than the sum of her parts.'
3. Bisexuality is very much there in the form of female fantasy in film critic Paromita Vohra's and columnist Mitali Saran's stories. Here too the female is quite aggressive and as Paromita's heroine Paolomi asks "Oh you like my shamelessness? You want more of it?" It helps if like Paolomi, she works in the Bollywood studios to help in some PR work and the hero Sartaj Khan, a sexy blend of Salman Khan and Shah Rukh Khan has developed a four pack.
The PR chief had licked chocolate off our lady's fingers and Sartaj Khan too wants to do a similar number and goes ahead while "I felt myself levitate with the sheer pleasure of his warm tongue." Well that's a good beginning Bollywood ish-style. Soon Paolomi is doing it with Sartaj Khan who in true style pulls off her bra with his teeth. In Saran's bisexual story Milli kisses Nish on her neck and she dreams of a bisexual menage a trois where her husband convulses inside Nish whose fingers are in his mouth. Here too there is often a great hurry and Milli and Nish do it in the restroom of the restaurant the same place where she had a quickie with her husband.
4. Hilarious rustic sex happens in Aditya Sharma's story Chuni Lal who despite his disastrous name had a big organ but has no idea of how to go about it. Most scenes are part of every day male jokes but the self-deprecatory nature of the narration leads the story along, laughingly. Chuni Lal, preys upon nieces and young cousin sisters who visit his house and mostly succeeds, though the act itself is ham-handed. The girls after initial cursory objection gives in and have no objection when he runs his hand up their dress but only does not want to be seen by the aunty. Cousin Sharda didn't mind being fondled but would not allow her bra to be unhooked. Here too the Indian extended family hides well the sexual current flowing underneath the facade of faux spirituality, where the imposed boundaries of morality, repressed sexuality are religiously broken.
5. Rather surprisingly the domestic help is part of some of the stories showing how embedded this daily visitor is in the Indian sexual fantasy. In Jaishree Misra's story set in London, the master wants the domestic help to do all her work naked because his late wife did the same. In Rupa Bajwa's story it is the maid who develops the hots for the lone resident of the house and finally at least gets to sponge him down when he has fever.