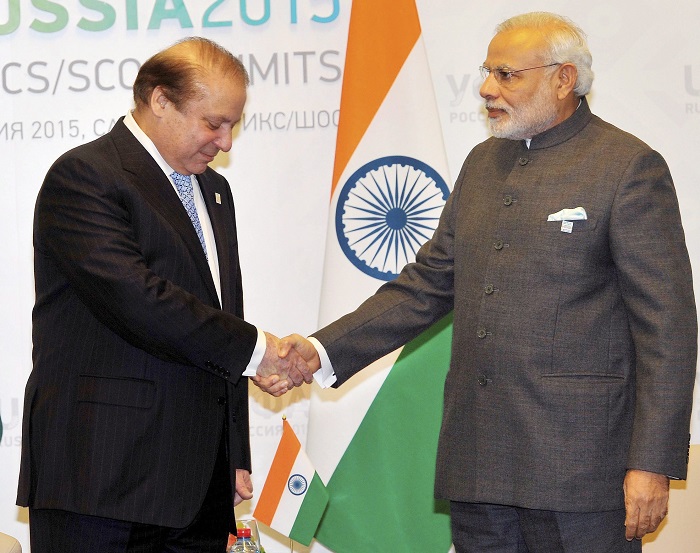 Ahead of the much anticipated meeting between the National Security Advisers of the two countries, Pakistan is preparing a dossier to highlight 'India's involvement in abetting terror' in Balochistan and Karachi.
Pakistan's National Security and Foreign Policy Adviser Sartaj Aziz is expected to hand over the dossier to his Indian counterpart Ajit Doval when he travels to India for the meeting in the coming weeks.Pakistan has been accusing India of interference in its internal affairs for a while.
In fact, Islamabad had raised the issue of Indian interference in Pakistan as part of the Joint Anti-Terror Mechanism under the Manmohan Singh government.
Allegations
India has been supporting groups such as Baloch separatists, who are locked in a battle with the Pakistani Army.According to media reports, Pakistan is also expected to take up the alleged slow progress in the trial of Samjhauta Express blasts during the meet.
What is Aziz saying?
On 13 July, Aziz held a press conference in Islamabad where he alleged Indian interference in Balochistan.Aziz said that the issue of India's help to Baloch rebels and training for those involved in recent blasts in Karachi, will be taken up in the NSA meeting.
The UFA meeting
On July 10, in the Russian city of Ufa, Indian and Pakistani Prime Ministers Narendra Modi and Nawaz Sharif held bilateral talks and issued a brief joint statement that said the two countries agreed to cooperate with each other to eliminate terrorism.There was an agreement on expediting the trial of the 26/11 Mumbai attacks accused, and the two leaders also agreed on holding a meeting of their National Security Advisors.
Ceasefire violations by Pakistan
Soon after the talks between the two leaders in Ufa, the Pakistani army made 11 ceasefire violations along the Line of Control (LoC) in Jammu and Kashmir.