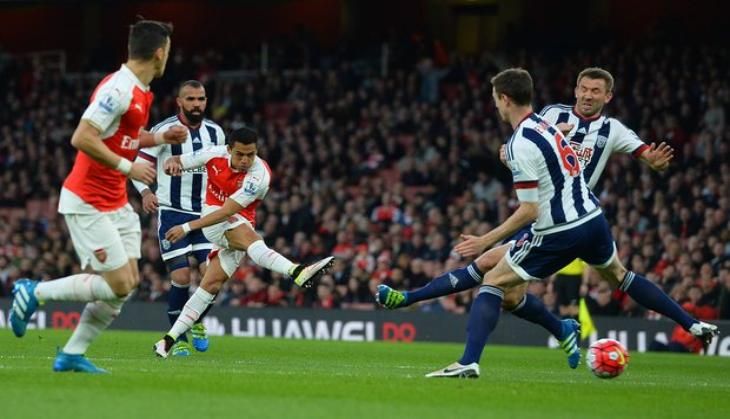 Arsenal recovered from their recent draws against West Ham and Crystal Palace as Alexis Sanchez smashed two first-half goals to provide his side with a 2-0 win over West Brom at Emirates Stadium last evening.
Arsenal manager Arsene Wenger lavished praise on star forward Alexis Sanchez, saying the Chilean footballer is back to his best form. "He is back sharper, more confident. Overall - especially in the first half - I think he was exceptional," Wenger was quoted as saying.
Watch all the goals and highlights from the match below, including Alexis Sanchez's stunning brace:
The victory has moved Arsenal to the third spot, two points clear of Manchester City and four points ahead of Manchester United in fifth.
The Gunners are still trailing top placed Leicester City by 10 points, and will next lock horns with Sunderland on Sunday.