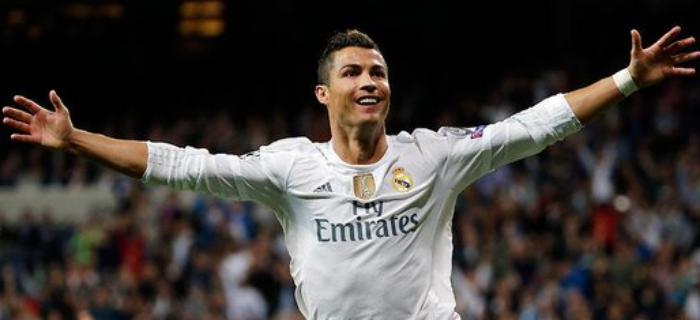 It has been far from a perfect season for Real Madrid's Portuguese star Cristiano Ronaldo. The three-time Ballon d'Or winner has failed to maintain a consistent run of form this term, with his team also struggling for consistency in the league.
However, despite the underwhelming season with Real Madrid, Cristiano Ronaldo has clearly not been missing his scoring boots since the start of the season. The Portuguese winger has scored a phenomenal 30 goals in the 28 games he has played in this season.
On Sunday, 1 February, Ronaldo scored his fourth hat-trick of the season, when he scored thrice for Real in a 6-0 win over Espanyol in the La Liga.
Here is a look at all the four hat-tricks scored by the Real Madrid player this season:
Espanyol 0-6 Real Madrid (12 September, 2015)
Ronaldo added two more goals after completing his hat-trick in this game, taking his tally to 5 goals in the 90 minutes.
Real Madrid 4-0 Shakhtar Donetsk (15 September, 2015)
The former Manchester United star continued where he left off in the Champions League last season and scored a hat-trick in the first group stage game against Shakhtar Donetsk.
Real Madrid 8-0 Malmo (8 December 2015)
The captain of the Portuguese national team scored four goals as Real Madrid handed Swedish club Malmo an 8-0 thrashing in the Champions League.
Real Madrid 6-0 Espanyol (31 January 2016)
With Real Madrid drawing their last league game against Real Betis, the onus was on Ronaldo and co. to go ahead and keep the chase on league leaders Barcelona. Ronaldo didn't disappoint and scored thrice in a 6-0 thrashing of the Catalan outfit.