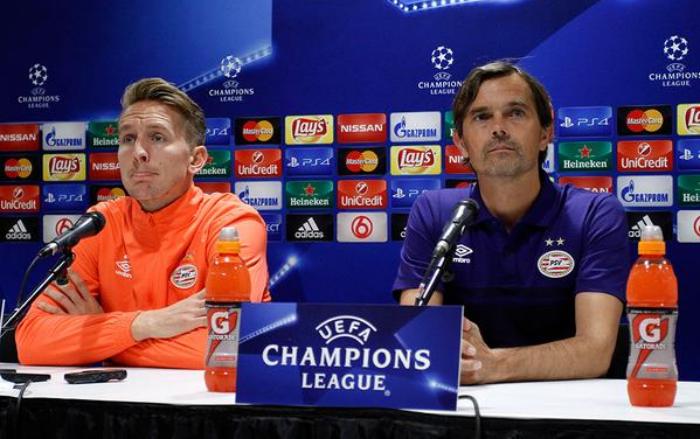 PSV Eindhoven manager Phillip Cocu has revealed his admiration for Manchester United manager Louis van Gaal ahead of the two clubs' Champions League meeting in Eindhoven on Tuesday, saying the Dutch tactician was responsible for making him a better player.
"He made me a better player," Cocu said while addressing journalists in the pre-match press conference. "He taught me the tactical skills and the ways he worked with the team," he added.
Cocu, who was a regular in Van Gaal's team during the latter's managerial stint at FC Barcelona, said, "He is always optimally prepared; it doesn't matter for what game. Tactically he's also very strong."
He also lauded former PSV winger Memphis Depay, who joined United in the summer for 25 million pounds, saying that the youngster will score goals for his new club.
He added that the 21-year-old is physically strong as well as a quick learner.
The forward was the Dutch league's top scorer with 22 goals, but United fans are yet to see the same form of a player.
(With inputs from ANI)