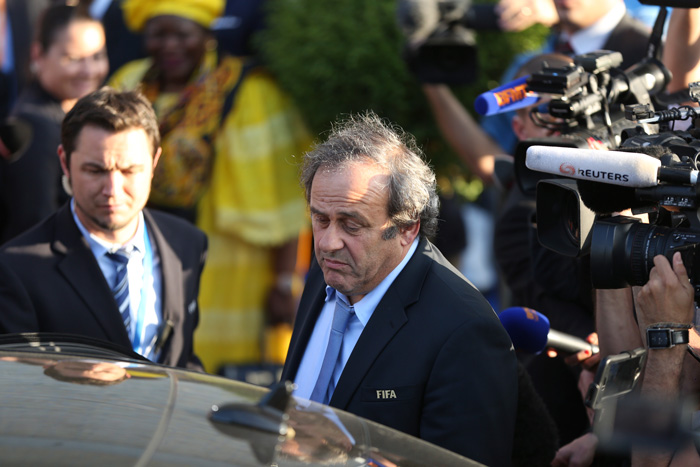 Under-fire UEFA president Michel Platini's first procedural appeal against his 90-day suspension from football-related activities has been rejected.
Speaking on the news, Platini's counsel said that this decision is not by the FIFA appeal committee, adding that his client has not yet informed with the date, Sport24 reported.
The lawyer further asserted that his client's appeals would eventually provide him with all his right and would prove him innocent.
Earlier, the French football legend saw his ambitions of succeeding football chief Sepp Blatter ending after the ethics committee of the world football's governing body slapped provisional suspension on both of them.
Platini was questioned over claims that he received a 'disloyal payment' of 1.35 million pounds from the controversial president in 2011, though both of them have denied charges.
FIFA plunged into an unprecedented crisis when Swiss prosecutors opened criminal proceedings against embattled Blatter last month over allegations that he sold World Cup TV rights to disgraced former FIFA vice-president Jack Warner for 20 times below their true value.
FIFA, which also suspended its Secretary General Jerome Valcke, said that the duration of the bans might be extended for an additional period not exceeding 45 days.
ANI