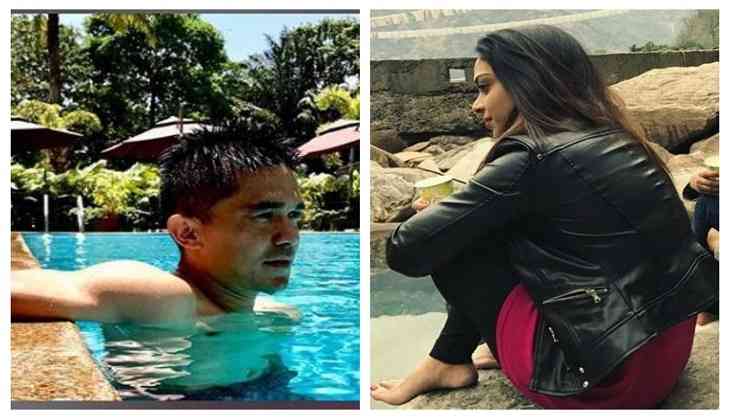 Sunil Chhetri, Indian football captain, who has made the country feel proud for his outbursting performance on the football ground. He has made the country surprise and entertained each and every person who was presented during the match.
Sunil has also made the appeal to the crowd to see the match live to the stadium and cheer for the Indian football team, earlier on 2nd June 2018.
Well, no one can deny the fact that the Indian football team player had given us the goosebumps after watching the amazing match against Kenya. India defeated Kenya by 3-0 and made the audience more enthusiastic and also made the crowd to jump with joy and excitement.
Besides, Sunil Chhetri performance, we would like to tell you about the reason behind his success that made him a complete man. Any guesses? Well, it's his beautiful wife Sonam Bhattacharya.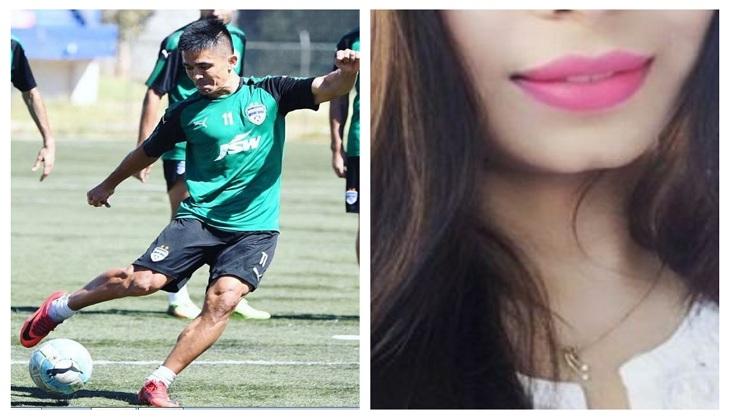 Yes, Sunil got married to his girlfriend after having a long year of a relationship. Sonam always there for her husband when he needs her. We have also seen her cheering for Sunil from the stands also.
Have you seen the gorgeous and pretty wife? If not, then, we would like to show her glimpse below of our story.
Check out her beautiful pics with her hubby:
We must say that this jodi is really a beautiful love couple. What do you say?
Comment..
Also read: Mukesh Ambani's son, Akash Ambani is all set to exchange rings with Shloka Mehta? Here's a video proof for you