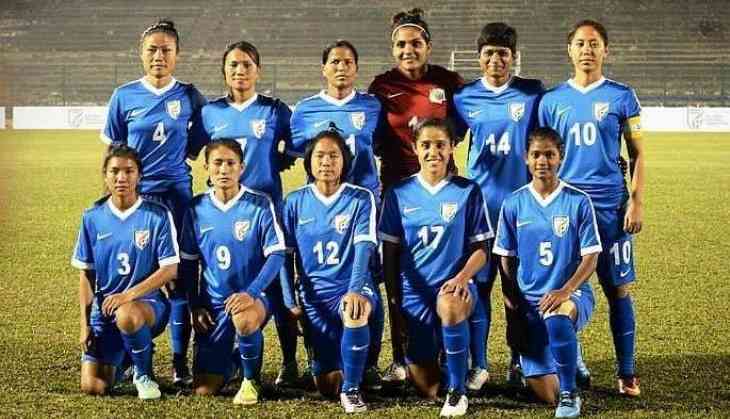 Pakistan head coach Mohammed Siddique Sheikh has lauded the Indian U-19 women's football team ahead of the opening match of the crucial AFC U-19 Championship Qualifiers between the two arch-rivals.
On the eve of the high-intensity fixture between the two sides, Sheikh opined that though India and the other two sides provide them with a stiff challenge, the qualifiers would surely provide his players with good exposure.
"These qualifiers are going to give our girls good exposure. I've seen the Indian team, and they play really good football. Thailand and Nepal are also quite good, so we have to bring our best cards to the table. We are playing here for the first time, so things are going to be new for us. Let's hope for the best," said Sheikh.
He further went on to say that his team are at a bit of a disadvantage due to the weather conditions in Chonburi, where sporadic rains are expected throughout the week.
"We have not been able to prepare for the conditions here as much as we would have liked. It rains quite often here, and that is not something that we are very used to," he said. "Rains change the game, but we will try to cope with it," he said.
On the flip side, Indian head coach Alex Ambrose stressed on the importance of his team playing their own game, regardless of who the opposition is.
"I've seen all the teams before coming here, and they all play some really good football. But we are prepared to play our own game," Ambrose said.
"It all depends on how things go on the match day. Depending on that, we can take things forward," he added.
Earlier this month, although India and Pakistan had played in the SAFF U-18 Women's Champion, they did not face each other in Bhutan. While India topped their group and went on to clinch the bronze medal, Pakistan finished rock-bottom of their group, losing all their matches.
Group B of the first round of the AFC U-19 Women's Championship qualifiers are set to be kicked-off by India and Pakistan on October 24.
-ANI