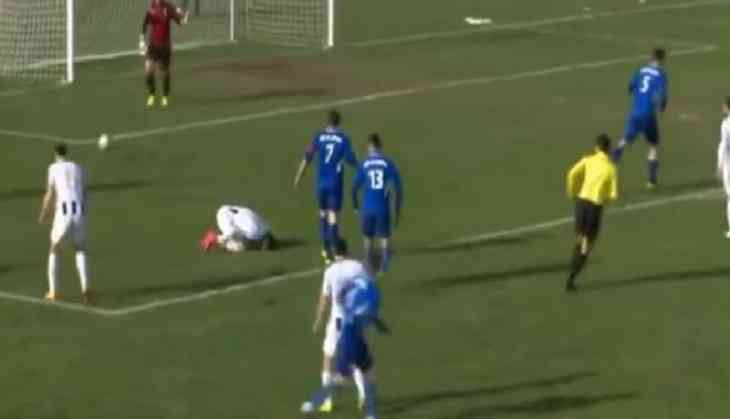 A shocking news has come to light which is getting viral these days. A Croatian third division football player Bruno Boban died accidentally while playing the football match on Sunday. As per the reports, the player was struck by the ball in the chest from the close range due to which he died of a heart attack.
This shocking event was caught on the camera and the video is doing the rounds on the internet.
In the tragic video, the 25-year-old player collapsed within 15 minutes of their match against his former club Slavonija. He was declared dead after both the teams' coaching staff and paramedics tried to resuscitate the player for 40 minutes.
Before Boban's death, he was one of the top scorers in the third division's section east with 12 goals and Marsonija were fifth in the standings with 30 points from 17 games.
Talking about the player, he had played for Slavonija from 2014 to 2016 before joining his brother Gabrijel at then top-tier side NK Zagreb.
As per the local media report, the Marsonia player, was hit by the ball, earlier, seems to be alright but after some time he collapsed on the field and pronounced to be dead after all the efforts made by the teams to revive him. This incident took place during the Croatian Third Football League game against the team Slavonija Pozega.
Watch the YouTube video footage of the shocking incident:
Also read: Viral Video: Have you seen any monkey man? This monkey with a human like face will surely make you believe in one