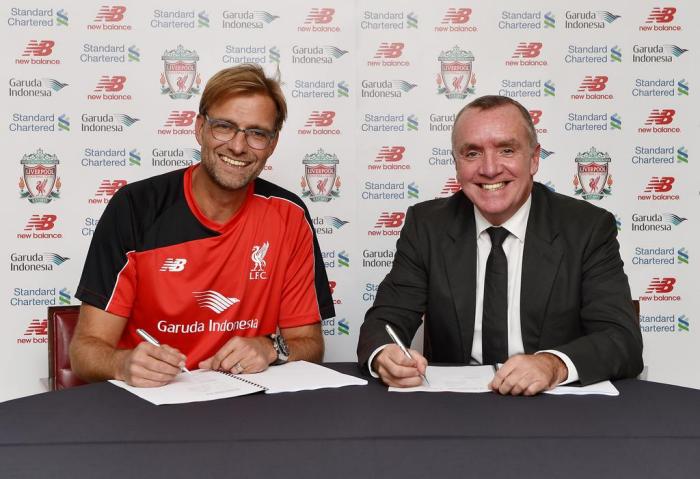 English Premier League outfir Liverpool FC announced Jurgen Klopp as the new manager of the club on Thursday, 8 October, ending widespread speculation about the managerial position following the recent sacking of Brendan Rodgers. Klopp, who led Borussia Dortmund to two Bundesliga titles during his time at the club, has signed a 3-year contract with Liverpool.
"I am very excited by the challenge we face and eager to start the job," Klopp said after signing as the manager of the club. "I believe in a philosophy that is very emotional, very fast and very strong. My teams must play at full throttle," he added.
The Merseyside club had parted ways with Brendan Rodgers last Sunday, following a 1-1 draw with city rivals Everton, which had followed a series of uninspiring results. Klopp will now have the task of leading Liverpool back up from their 10th position in the league, where they have accumulated a total of 12 points from 8 games.