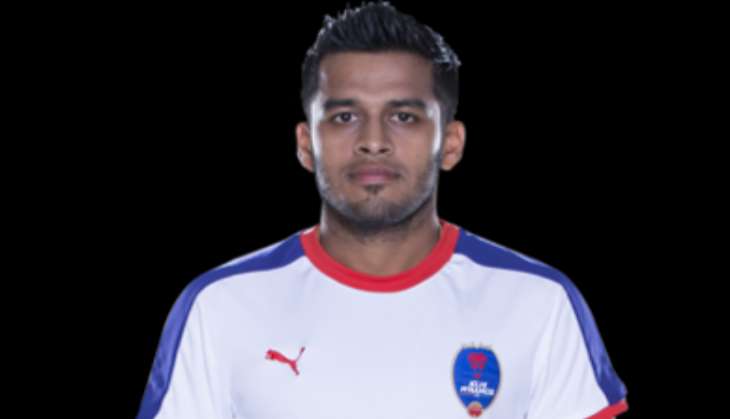 Delhi Dynamos FC have renewed their contract with Mohun Bagan midfielder Souvik Chakraborty and signed his teammate Kean Lewis for the upcoming season of Hero Indian Super League, in a move aimed at strengthening their midfield.
With Mohun Bagan, Souvik won the I-League in 2015 and the Federation Cup in 2016. He has been a force to reckon with in the midfield with his brand of energy and athleticism.
Souvik is widely regarded as an extremely hardworking player, and his high work rate per match is a proof of that.
He has played with Delhi Dynamos for two consecutive seasons of the ISL, and under the tutelage of greats like Alessandro Del Piero and Roberto Carlos he has evolved into a more creative player with the ability to press high up the field when needed.
Delhi Dynamos FC assistant coach Shakti Chauhan said, "We are very pleased to continue our association with Souvik. Even at such a young age he is one of the best performing Indian seniors and an indispensable part of the DDFC squad. We look forward to seeing him shine this season like he did in the previous two."
Joining Souvik at DDFC is his Mohun Bagan midfield partner Lewis, who has burst onto the Indian football scene like a force of energy. Lewis was invited to Leicester City at the age of 14. The Tata Football Academy graduate moved to the United States in 2010, where he played for the under-23 side of Houston Dynamos. Since signing with Mohun Bagan in July 2015, Lewis has managed to impress football fans and critics alike. This will be his first ISL experience and and he will be keen to excel.
Lewis expressed his gratitude by stating, "I am glad to join the Delhi Dynamos ranks and I would like to thank the club for giving me the opportunity to showcase my skills in ISL 3. I am hoping for a lot of support from the club and the fans."
Souvik is thrilled about Kean's signing and said, "Kean has shown a lot of promise. He and I share a great relationship on the pitch. I am comfortable playing alongside him and hopeful that this will help us succeed and help DDFC perform well in ISL 3."
Delhi Dynamos FC chief technical officer Vishnu Madhu is upbeat about bringing this dynamic duo to Delhi and said, "We had to move very fast to pick Kean and Souvik up, they were always on our priority list and we are happy that we managed to sign them. We are hopeful that they will have a terrific season and win the hearts of all Dynamos fans.
-PTI