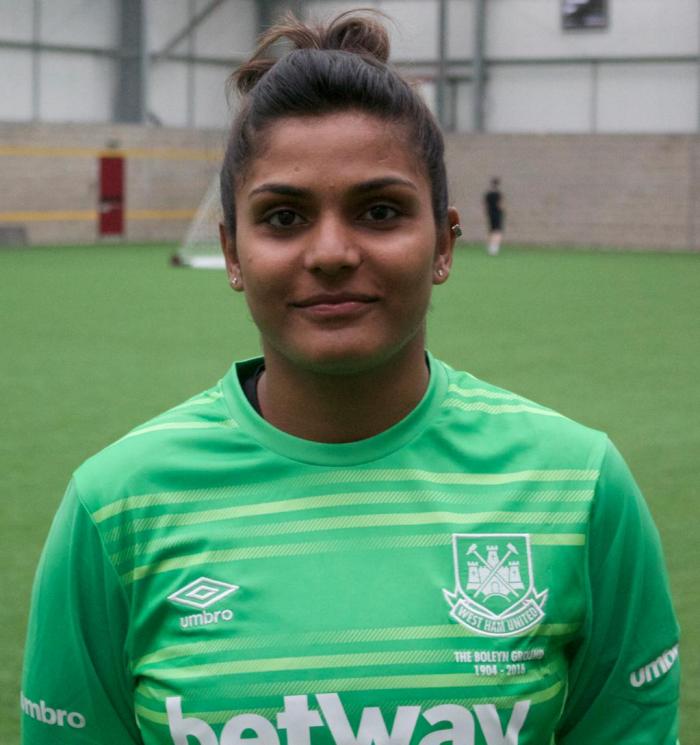 Indian women's national team goalkeeper Aditi Chauhan became the first female Indian citizen to play professional football in England, when she made her debut for the West Ham Ladies team on Sunday, 16 August, in a 5-0 defeat to Coventry United in the FA Women's Premier League Southern Division. Chauhan, who recently completed her Sports Management masters from the Loughborough University, had signed for the London club during the pre-season.
Expressing her disappointment at the result, she said she was confident of the club bouncing back in the next game. "There is no other way but to improve from here. We need to build ourselves back, get together and move forward," she told the club's YouTube channel.
Having represented the Indian women's national team on numerous occasions before moving to Loughborough for her studies, Aditi Chauhan has no dearth of experience on her CV. "It's a step up for me after playing for Loughborough," she explained to the club channel.
The Premier League Southern Division is the third tier in English women's football, and Chauhan will hope to help West Ham move up the ladder during her time with the club. She is the second Indian woman to play a competitive game in England after Tanvie Hans, who recently moved from Tottenham Hotspur Ladies to the Fulham team. The latter, however, holds a British passport, which makes her ineligible to represent India.
Watch Aditi Chauhan speak to West Ham's YouTube channel after the game: