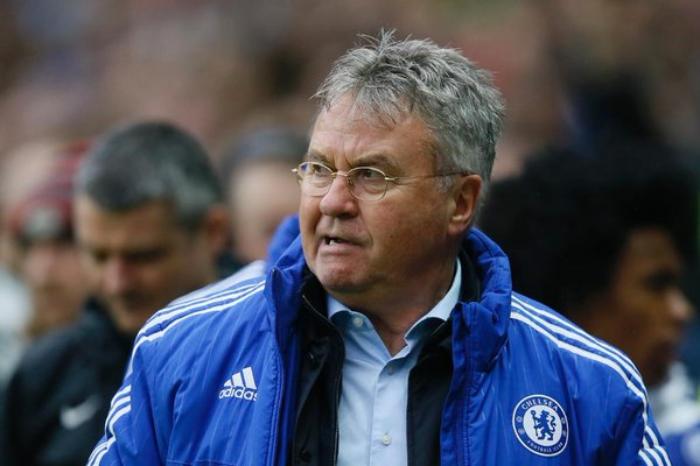 Chelsea manager Guus Hiddink has upped the stakes ahead of Sunday's Premier League clash against Manchester United at Stamford Bridge, with a dig at his compatriot and United manager Louis van Gaal.
In his pre-match press conference, Hiddink said that he preferred a direct style of football over a possession-based game, which has seen Van Gaal's United side struggle this season.
"You must not overrate the percentage of possession. Say we had 65, 67 and 70 per cent possession, but there were opponents who said 'we don't care how much possession you have, we have the score on our side'. It's what you do with possession. Most teams want to have the ball, but what do you do with the ball?" he told reporters.
Known for his pragmatic approach to football, Hiddink, who took over the reins at Chelsea following the sacking of Jose Mourinho, added, "When possession is there, to just play possession in your back four with a goalie and you play wide without having any intention to go vertical, this is a country which doesn't allow that."
The comments are being seen as a dig at Louis van Gaal's dogmatic possesion-based approach, which has seen the Red Devils struggle at fifth in the league and crash out early from the Champions League this season.