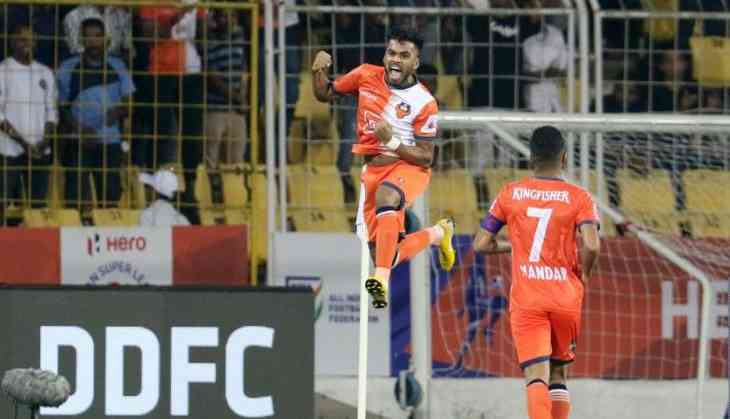 Days after a local youth and his parents were allegedly beaten up by the security guards during an Indian Super League (ISL) match between Goa FC and Delhi Dynamos, Goa Pradesh Youth Congress Committee president Varad Mardolkar has demanded a probe into the matter.
In a letter to the Goa Director General of Police, Mardolkar termed the incident "unfortunate" and demanded a "thorough probe." He further asserted that the incident was an insult to the Goan community due to which there is a widespread resentment amongst them.
"All Goans who are always disciplined and sports lovers are shocked due to this recent incident of brutal assault. It is not only D'Souza family but all Goans at large are hurt and feel insulted due to this incident. We may state here that there is a widespread resentment amongst the Goans against the manner of assault and the serious injuries caused to Lester D'Souza, who is still in the hospital undergoing treatment," he said in the letter.
"We, therefore, demand thorough inquiry be conducted into the whole matter that took place on November 8, 2018 at Nehru Stadium, Fatorda, and those who are involved and guilty, for brutal assault and for their inhuman act be punished accordingly under the necessary provisions of law failing which grave injustice will be caused to the D'Souza family and the entire Goans at large," he further added in the letter.
Police have reportedly arrested Lester and his parents after the brawl. They were later released on the conditional bail.
-PTI