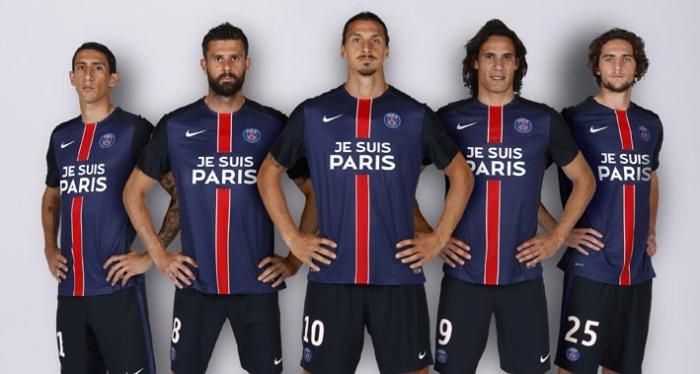 Paying tribute to the victims of recent deadly attacks that rocked the French capital, Paris Saint-Germain players will wear special jerseys carrying the message of 'Je suis Paris' for their next two matches.
Confirming the news, French club PSG said in a statement that the team would honour the victims with a message in unison.
At least 130 innocent people have lost their life in a string of deadly attacks in Paris on November 13.
PSG will play the next two matches against Malmo in Champions League on Wednesday, 25 November, and against Troyes in Ligue 1, France top-flight football league, on 28 November.
-ANI