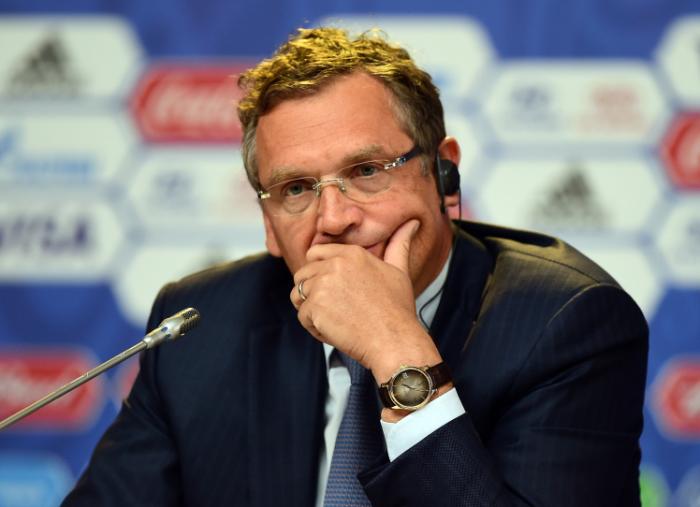 In a statement released today, world football governing body FIFA has announced its decision to sack general secretary Jerome Valcke from his post with immediate effect.
This is following Valcke's suspension from the footballing body in September 2015, after allegations which linked him to profiting from ticket sales in the 2014 world cup in Brazil emerged.
The length of the ban is said to be nine years, although the 55-year-old maintains that he has done no wrong.
The FIFA ethics committee had previously banned Michel Platini and Sepp Blatter in December from all football related activities for eight years.
FIFA's statement today read -
The FIFA Emergency Committee decided, on 9 January 2016, to dismiss Jerome Valcke from the position of FIFA Secretary General with immediate effect.
Jerome Valcke is therefore no longer the Secretary General of FIFA.
Jerome Valcke was provisionally released from his duties as Secretary General on 17 September 2015, and on 7 January 2016, formal adjudicatory proceedings were opened against him by the adjudicatory chamber of the FIFA Ethics Committee chaired by Hans-Joachim Eckert.
The provisional suspension imposed on Jerome Valcke on 8 October, 2015, and extended on 6 January, 2016, continues to be valid.
Markus Kattner will take over Jerome Valcke's post.