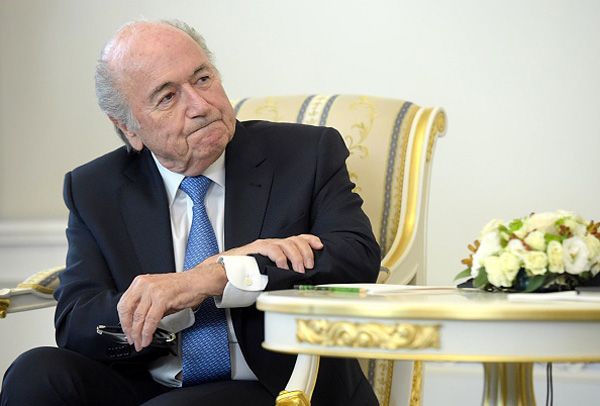 Banned FIFA president Sepp Blatter has suggested that there was a pre-planned agreement in place to award the 2018 FIFA World Cup to Russia, even before the vote took place after the bidding process.
In an interview with Russian news agency 'Tass', Blatter said, "It was agreed inside the group, that we (would) go to Russia because it had never been in Eastern Europe, and for 2022 we go back to America. And so we will have the World Cup in the two biggest political powers."
He also revealed that because of a late change in voting, four votes that Europe held went to Qatar instead of USA.
Blatter is currently serving a 90-day ban along with UEFA President Michel Platini for charges of corruption. Swiss authorities have also launched a criminal investigation into the bidding process for the 2018 and 2022 FIFA World Cups, following a US enquiry after the arrest of top executives by the US Department of Justice on corruption charges.