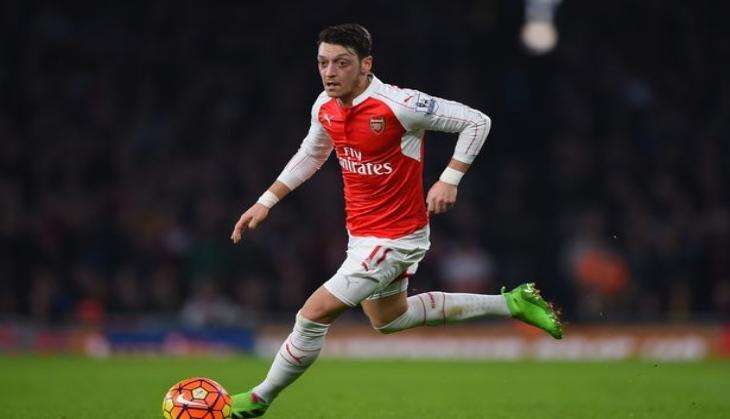 Arsenal manager Arsene Wenger has urged midfielder Mesut Ozil to commit his future to the club amid ambiguity that whether the latter will sign a new deal with the Gunners.
According to goal.com, Ozil would only put pen to paper on a contract extension if Wenger, whose contract runs out in the summer, does the same.
Wenger has insisted that talks continue between the club and Ozil over an extended contract at Emirates Stadium.
"We are always in touch and that's our desire. Mesut Ozil is 28 years old. He is in the prime of his career. We want him to contribute to the success of the club in the future," Wenger said.
The 28-year-old midfielder has been in prime form as he recently struck a hat-trick in Wednesday's 6-0 demolition of Ludogorets in the Champions League.
The Arsenal boss further said that Ozil works quite well in finishing in training.
"I believe that every player gets in the habit of having a division of his game and doesn't get out of boundaries that he has fixed himself. He experienced his game as a provider, but I think he is slowly getting the taste to think, 'maybe I can finish as well. We want him to add that to his game because there is no reason why he should not finish and score," Wenger said.
(PTI)