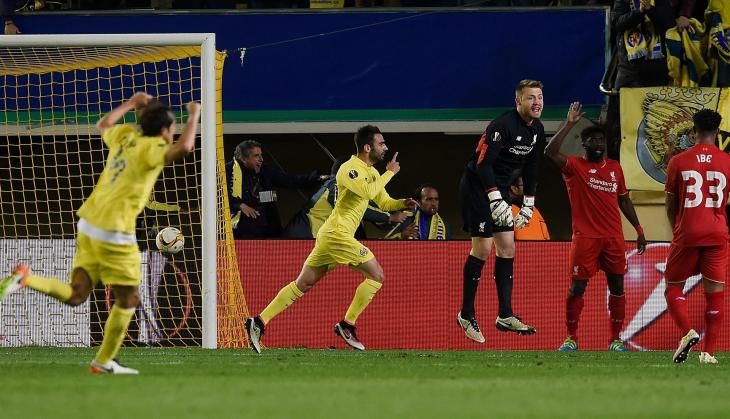 Adrian Lopez scored the decisive goal in stoppage time as Villarreal edged past Liverpool 1-0 to hold a slender advantage ahead of next week's Europa League return leg at Anfield.
Jurgen Klopp's side were on course for a creditable draw before the Spaniard delighted the home fans with a sucker punch following Denis Suarez's well-worked low cross, after Liverpool were caught on the counter attack in the 92nd minute.
Both the sides will now face each other on Thursday in the second leg and the winners will meet either Spanish holders Sevilla or Ukrainian side Shakhtar Donetsk in the final at Basel.
ANI