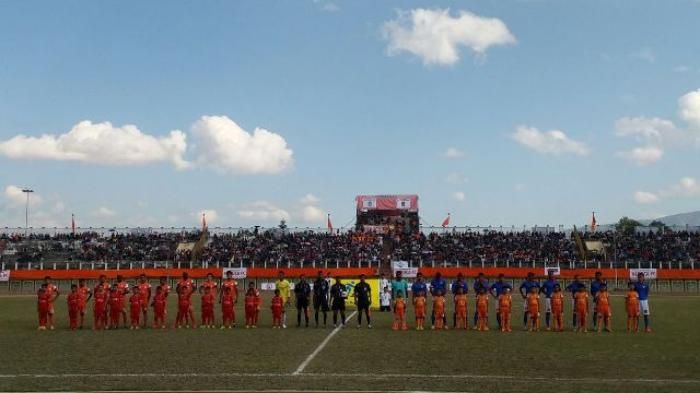 Kolkata giants Mohammedan SC made a victorious start to their 2nd Division League campaign on Saturday, 14 November, as they beat Guwahati FC 2-1 at the Barasat Stadium in Kolkata, in the opening day of the season.
For Mohammedan, Tauras Menneh and Ajay Singh scored just minutes before the end of the first half, while Guwahati FC forward Somide Adelaja pulled a goal back for the visitors from the penalty spot in the dying minutes of the game.
In the other game of the day, Imphal-based NEROCA FC were denied a win at home by a resolute Fateh Hyderabad defence, as over 12000 fans thronged the stands to support the home side.
The Fateh Hyderebad custodian made a string of saves throughout the 90 minutes, leaving the NEROCA team ruing two dropped points at the end of the game.
The 2nd Division League is being held in a conference-based model this season, with former I-League champions Dempo taking on PIFA in the first game of the Western Conference on Sunday, 15 November.
Scores
Mohammedan SC 2-1 Guwahati FC
(Tauras Menneh '42, Ajay Singh '44; Somide Adelaja '88)
NEROCA FC (Imphal) 0-0 Fateh Hyderabad FC