What emerging technologies should India adopt to fight climate change?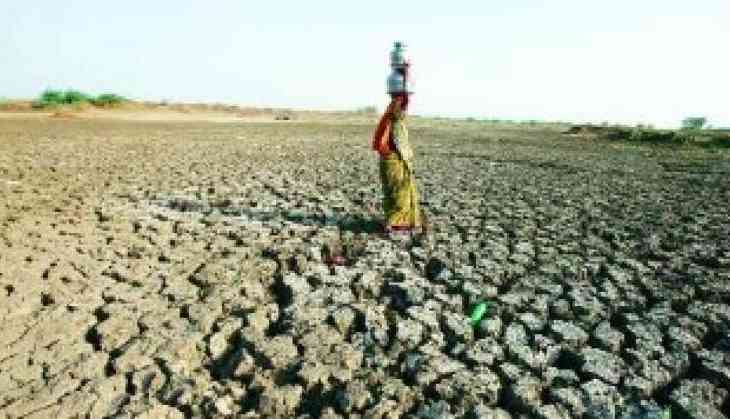 Author: Ines Marinho
It doesn't matter how many environment agreements or deadlines the world is proposed to. The winter temperatures in the Arctic are still expected to rise by 3º-5ºC by the year 2050, according to a United Nations Environment report. The consequent melt of permafrost will threaten four million people and around 70 percent of present's Arctic infrastructure, leading consequently to the rising of the sea levels, among other severe consequences for the planet and human/animal lives. The report of the United Nations urges the need for a drastic measure to reduce emissions.
Everyone should work together towards this goal: cities, local governments, and private sectors. Leveraging emerging technologies to mitigate the effects of climate change is, among many other methods, one of the methods to achieve results. Reducing traffic and adopting electric cars are among the possible solutions to lower the footstep damaged caused by mankind. This week we learned that Delhi will have 131 charging stations for vehicles, but there is much more than India can do to be a more ecofriendly country.
Artificial intelligence (AI), bog data, the blockchain, mixed reality, and 3D printing are already being used to develop solutions that can make the difference and alleviate the worst consequences of global warming. Being one of the most populated countries on Earth, India must adopt some of the following technologies, if they want to get ahead on the race among the best sustainable industrial nations.
Big data
Describing the collection and processing of a large amount of data into useful and insightful information is the role of this method. Managers use big data to help to make decisions and achieving operational excellence. This way applied to climate change can help develop more impactful action plans towards the mitigations of climate change.
To assist climate-concerned leaders, Google has already started to estimate greenhouse gas emissions for individual cities. Due to date, Pittsburgh, Buenos Aires, and Mountain View, in California have benefited from the estimates and insights of this program. Learning about their locale in the context of climate change should be mandatory for the cities. Throughout this method, it is possible to find actionable plans and high-impacted initiatives.
Blockchain
Under the Paris Agreement of 2015, 196 countries compromised themselves to voluntarily fight climate changes. India, who is responsible for 4.10% of greenhouse gases in the world, ratified the deal in 2016.
In theoretical manners, this is a promising goal. However, it is known through reports that no single country is doing enough to achieve it. Entering blockchain, a technology that allows keeping track of the emissions, may help governments to reach an important role in the climate change fight.
This system is transparent, public and facilitates international cooperation, as the countries can explore which actions others are taking. National governments should embrace this technology and local ones should cooperate on the blockchain, while also being focused on their own emissions reductions.
Artificial intelligence
Artificial intelligence (AI) linked to the climate change issues refers to a system that can sense the environment, think, learn and act in response to what they sense is a need. On a city scale, AI can improve overall efficiency by incorporating data from smart meters and the Internet of Things to forecast city energy demand.
Optimizing energy production and reducing the impact on the climate would be two of the achievements of the system. Cities can and should work with technology to understand the best way to leverage AI-based programs to ensure forecasting.
3D manufacturing
Advanced applications of 3D printing use recycled materials, putting some of the waste produced in cities to good use. 3D manufacturing is an alternative way that significantly reduces carbon emissions and provides able solutions for a disaster-prone world. This concept will help cities reinventing new purposes for their trash while getting paid for it.
The Netherlands, China and Dubai are successful cases of functional 3D printing infrastructures. Minimizing the environmental impact goes also through to reduction of waste produced by the construction sector.
Mixed reality
The virtual reality (VR) is helping cities to identify and highlight the effects of climate change. An example of this is California, the city of Santa Cruz, known as a leader in coastal planning. In this location, the authorities are making use of VR technology to analyze the sea level rise.
The project allows the user to see the effects of climate change, such as a 2.4 feet sea level rise and a 100-year storm. The next stage of the project involves 3D models of adaptation changes according to the new panorama. Cities can take advantage of VR to prevent possible scenarios and create solutions.