Rare video: Rattlesnakes dancing as part of courtship ritual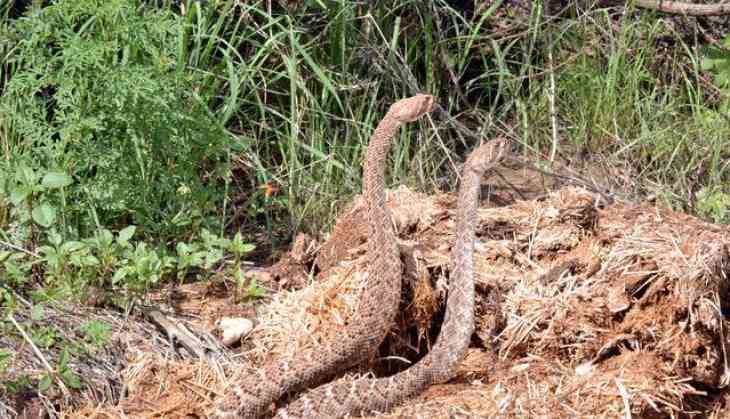 In a rare video from West Virginia, a timber rattlesnakes pair was spotted in a combat dance as a part of a courtship ritual.
Watch Video-:
The sight of a snake is usually terrifying but it is fascinating to witness the process of creation. While the video might seem as some kind of battle and 'Survival of the fittest', it indeed combats dance where the male viper stretches and twists around the female viper.
This video was captured by a snake enthusiast named Jamie Fenske during the breeding season. Fenske explains that such an act is a part of courtship to create dominance and impression.
Also Read:Humans are shrinking on this island, and no one knows why