Heavy rainfall in Karnataka, Goa and Kerala, heat alert in Andhra Pradesh, warns IMD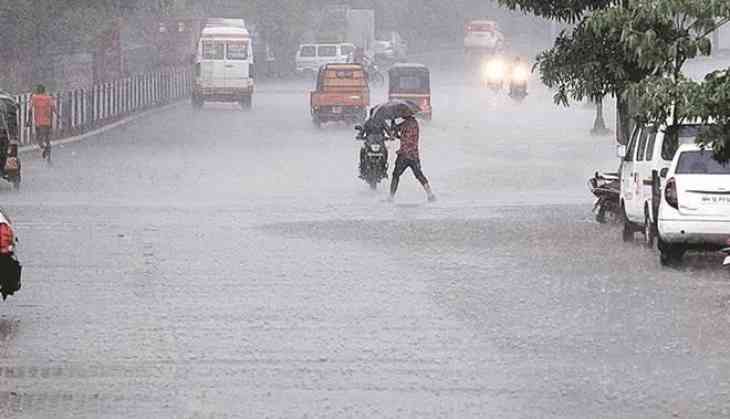 The Indian Meteorological Department (IMD) issued a warning of heavy rainfall at isolated places over Goa and Konkan coast.
The isolated places over Kerala, coastal Karnataka and Andaman and Nicobar Islands are likely to receive heavy rainfall.
According to multiple news reports, the weather department also stated that eastern coastline of India will receive thunderstorm along with gusty winds and lightning. The affected areas include Tamil Nadu, Rayalaseema, north coastal Andhra Pradesh, Telangana and south interior Karnataka.
While eastern and western coastlines are likely to receive rainfall, heat wave conditions will prevail over Coastal Andhra Pradesh and at one or two pockets over Bihar, Gangetic West Bengal, Odisha and Jharkhand.
According to the report, the temperature will remain same over most parts of the country during next 2-3 days.
The government of Andhra Pradesh decided to announce holidays to all schools from June 19 to June 21, in view of the rising temperature.
Minister Ganta Srinivasa Rao State Human Resources Development (HRD) said that officials considered the heat-wave like conditions across the state, before taking the decision.
The order, issued by special chief secretary Adityanath Das, would apply to both private and corporate schools would remain closed.
IMD warning for 19th June
Heavy to very heavy rain at isolated places very likely over Konkan & Goa and heavy at isolated places over Kerala, coastal Karnataka and Andaman & Nicobar Islands.
According to the IMD, the core heat wave regions for June will be Punjab, Himachal Pradesh, Uttarakhand, Delhi, Haryana, Rajasthan, Uttar Pradesh, Gujarat, Madhya Pradesh, Chhattisgarh, Bihar, Jharkhand, West Bengal, Orissa and Telangana and the meteorological subdivisions of Marathwada, Vidarbha, Madhya Maharashtra and coastal Andhra Pradesh.
-- Inputs from IANS