Justice League movie review: Even Superman can't save this movie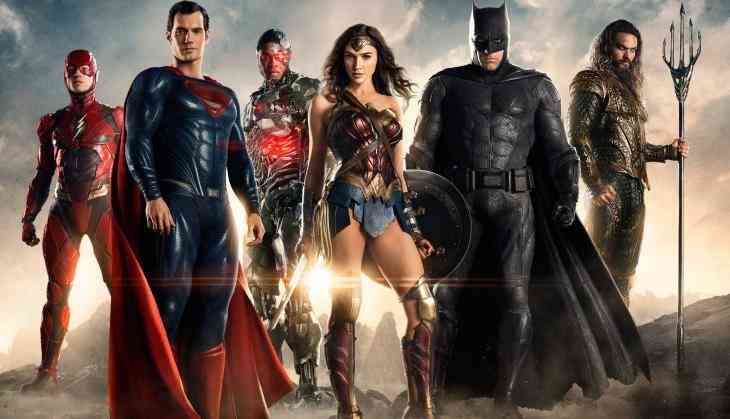 After the runaway success of Wonder Woman, one imagined that the DCEU had finally turned the corner. Finally, the DCEU had managed to breathe actual life into one of its superheroes, unlike in other debacles like Batman v Superman and Man of Steel. Buoyed by this success, and with lessons seemingly learned, Justice League should have been a home run for DC.

However, while the movie has a number of wow moments, it ultimately lacks any real charm. Compared to either DC's own Wonder Woman, or rival Marvel's hit Thor: Ragnarok, Justice League just doesn't hold its own, with even a resurrected Superman not enough to save it.

The plot
Set in the aftermath of Batman v Superman, the movie depicts a world slipping into lawlessness without Superman (Henry Cavill) there to save the day. Realising that they alone cannot save the world, Batman (Ben Affleck) and Wonder Woman (Gal Gadot) set about recruiting other superheroes to form the Justice League.

No sooner do they attempt to enlist Cyborg (Ray Fisher), Flash (Ezra Miller) and Aquaman (Jason Momoa), than the world is faced with an apocalyptic threat in the form of Steppenwolf (Ciaran Hinds). As the Justice League reluctantly band together to take on the interplanetary, parademon-controlling baddie, they're forced to resort to some Victor Frankenstein-esqe shenanigans to overcome Steppenwolf and save the planet.

Gritty reboots are no longer cool
Sure he gave us 300, and the rather decent Watchmen, but it's a mystery why DC trusts Zack Snyder as much as they do. After a cold, rigid effort with Man of Steel, and the depressing slog that was Batman v Superman, it should be clear to DC that Zack Snyder's magic has long since worn off. This is evident once again in Justice League, as Snyder's darker, grittier interpretation of the superhero genre looms large throughout the movie.

The movie takes itself way too seriously, with the almost laughable mythos of Steppenwolf treated like a diagnosis for end-stage cancer. While the last minute intervention of Joss Whedon has clearly managed to add some humour, the movie still isn't able to laugh at itself like more self-aware superhero flicks like Deadpool or Thor: Ragnarok. As such, while the latter were entertaining crowd-pleasers, Justice League is a painful trudge with lots of fight scenes thrown in as DC attempted to salvage the flick.

The superhero report card
While the heroes' superpowers are well depicted on screen, making for an incredible CGI spectacle, their seeming invulnerability makes for very dull cinema. This is all the more evident in the contrasting fortunes of new recruits Aquaman, Cyborg and Flash. Ezra Miller's awkward depiction of the speedster makes him the most likable character in the movie, while Momoa's tough-guy Aquaman and Fisher's anry, brooding Cyborg ultimately make them less relatable to audiences.

Affleck's Batman continues to disappoint, with the movie forgetting that Batman is a superhero because of BOTH money and intelligence. Instead, as the movie repeatedly reminds us with not-so-subtle jokes, Batman's sole qualification for the team seems to be how rich he is. He is frigid, unemotional, but also, ultimately, far too clueless.

Interestingly, Batman acknowledges this in the movie, claiming Superman is far more human than he is. However, he's soon proved wrong as Henry Cavill once again turns in a turgid, unfeeling performance that's unlikely to win over viewers.

Wonder Woman, the sole woman in the team, fares better than her male counterparts, ultimately riding her pre-existing wave of goodwill to safety.

Steppenwolf, really?
In bringing so many of DC's heavy-hitters together, DC had an abundance of truly exciting villains they could use. For some bizarre reason, though, they opted for Steppenwolf. Worse still, they scrapped all traces of Steppenwolf's connection to Superman's nemesis Darseid, instead giving him a Sauron-like origin story and turning him into a battle axe-wielding, anthropomorphic, zombie goat instead.

With an origin story that seems more at home in the Power Rangers, Steppenwolf just doesn't work as part of the movie. In fact, for a film that otherwise takes itself so seriously, his cartoonish character is an aberration. Without a strong opponent, the movie never really stood a chance.
Should you see it?
If you're a fan of superhero fight scenes, there's enough in the movie to justify a visit to the cinema. However, if you need a compelling storyline and characters to enjoy a superhero flick, you wouldn't miss out on much if you gave this a skip.

Rating: 2/5