IT'S HERE! 2017 Cannes Film Festival lineup announced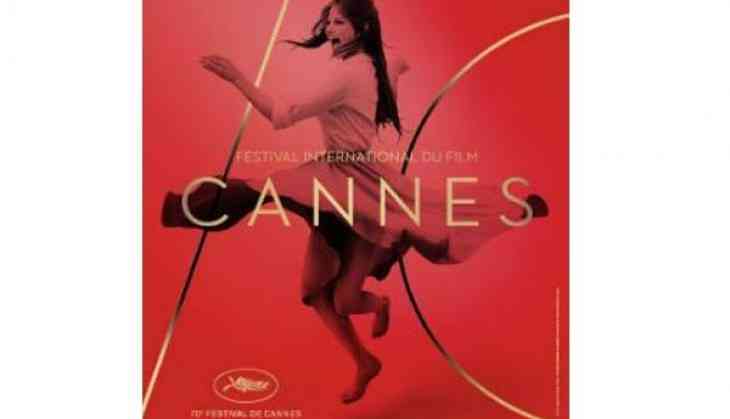 IT'S HERE! 2017 Cannes Film Festival lineup announced
The much-awaited final selection for 70th Cannes Film Festival has been announced.

18 films make up the main competition, notable inclusions being Sofia Coppola's 'The Beguiled,' Yorgos Lanthimos follow-up to ' The Lobster', 'The Killing of a Sacred Deer,' and ' Snowpiercer' director Bong Joon-Ho's 'Okja'.

American Actor Adam Sandler is making a comeback at the festival with Noah Baumbach's 'The Meyerowitz Stories'.

Streaming giants Netflix and Amazon will also make their debut at Cannes. Netflix will come in the competition with 'Okja' while, Amazon studios also make their debut with Lynne Ramsay's 'You Were Never Really Here' and Todd Haynes' 'Wonderstruck'.

Despite showing relatively little television at the festival, two episodes of David Lynch's upcoming season of 'Twin Peaks' and two episodes of Jane Campion's 'Top of the Lake' will be screened.

Alejandro G. Iñarritu, director of ' The Revenant' will also be premiering a Virtual Reality film titled 'Carne Y Arena'.

According to Variety, festival's president Pierre Lescure said at a Press conference, "The Cannes film festival is a lab. Even series are using the classical art of cinema and the classical narration. David Lynch and Jane Campion are filmmakers and friends of the Cannes film festival, and we are showing their films."

In total 49 films from 29 countries will be shown - including 12 by female directors and nine debuts, while Nicole Kidman, will appear in four titles - 'The Killing of a Sacred Dear', 'The Beguiled', 'How to Talk to Girls at Parties', and 'Top of the Lake'.

The final lineup is as follows:

Wonderstruck, Todd Haynes

Le Redoutable, Michel Hazanavicius

Geu-Hu (The Day After), Hong Sangsoo

Hikari (Radiance), Naomi Kawase

The Killing of a Sacred Deer, Yorgos Lanthimos

A Gentle Creature, Sergei Loznitsa

Jupiter's Moon, Kornel Mundruczo

L'amant Double, François Ozon

You Were Never Really Here, Lynne Ramsay

Good Time, Benny Safdie and Josh Safdie

Loveless, Andrey Zvyagintsev

The Meyerowitz Stories, Noah Baumbach

Ismael's Ghosts, Arnaud Desplechin

In the Fade, Fatih Akin

Okja, Bong Joon-Ho

120 Battements Par Minute, Robin Campillo

The Beguiled, Sofia Coppola

Rodin, Jacques Doillon

Happy End, Michael Haneke

Special Screenings

Clair's Camera, Hong Sangsoo

12 Jours, Raymond Depardon

They, Anahita Ghazvinizadeh

Promised Land, Eugene Jarecki

Napalm, Claude Lanzmann

Demons in Paradise, Jude Ratman

Sea Sorrow, Vanessa Redgrave

Midnight Screenings

The Villainess, Jung Byung-Gil

The Merciless, Byun Sung-Hyun

Prayer Before Dawn, Jean-Stephane Sauvaire

The 70th annual Cannes Film Festival is scheduled to be held from May 17 to 28.
-ANI