It movie review: Let Pennywise the clown show you why The Conjuring sucks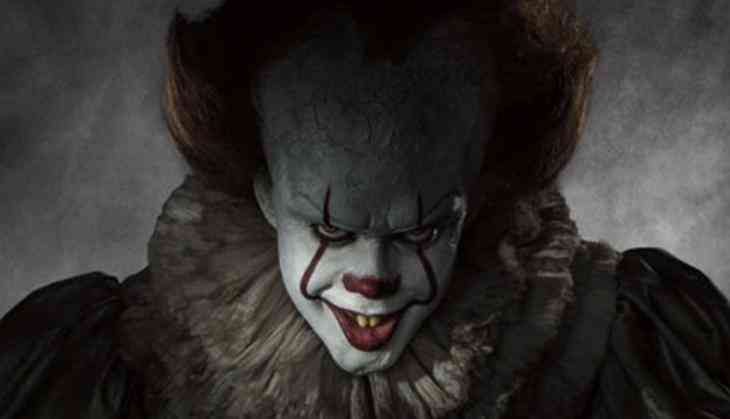 For horror movie aficionados, few movies have the appeal of It. Based on Stephen King's novel of the same name, the terrifying tale of Pennywise the clown was ripe for a big screen reboot. After all, Stephen King is phenomenal and clowns are...well, horror incarnate. There was just one problem, though. Screen adaptations of King are almost always botched, even when it seems impossible like with The Dark Tower.

Mercifully, It bucks this trend, easily becoming one of the best horror movies in recent times. Over the course of almost two hours and twenty minutes, director Andy Muschietti takes his time to do King's novel proud. In his endeavour, Muschietti's aided ably by fantastic acting from the movie's cast of children and a musical score that transitions from magical to eerie effortlessly.
Stranger Things 2.0
If you loved Stranger Things (and who doesn't?), you'll love It. Even starring Finn Wolfhard (Mike Wheeler from the show), the movie has a lot in common with Netflix's hit show. Set in a small American town, the movie tells the tale of a group of children who come together to fight off an evil force that's preying on the town's children.

The movie begins with a young boy named Georgie encountering the demon when his paper boat floats into a stormwater drain. The demon, 'It' (Bill Skarsgard), as the children later call it, takes the shape of a sinister looking clown named Pennywise and devours Georgie after befriending him.
Troubled by his brother's disappearance, Bill (Jaeden Lieberher) leads his three friends – Richie (Wolfhard), Eddie (Jack Dylan Grazer), and Stanley (Wyatt Oleff) – on a quest to find out what happened to Georgie.

Georgie's disappearance, though, is not the only mysterious one. The town's children seem to be vanishing at an alarming rate, and all of the children begin seeing Pennywise prowling around. Soon, Bill's group is joined by more children – Beverly (Sophia Lillis), Ben (Jeremy Ray Taylor), and Mike (Chosen Jacobs) – as they try and uncover the truth behind their town. Together, the group sets out to beat Pennywise.
Confident about its scare-factor
A lot of horror flicks spend half their runtime teasing the audience, with the real payoff only coming later in the movie. It does none of that. Confident in its baddie, the movie wastes no time in showing off Skarsgard's excellent depiction of Pennywise. Despite this, the movie's fear factor never gets old as no two scares are alike.

Unlike lesser movies, it doesn't have an over-reliance on gore or jumpscares, so when it falls back on these tropes they work excellently.

The movie isn't scare-a-minute though, as it takes its time to introduce and flesh out characters, establish relationships, motivation and conflict. All of this makes the horror so much more effective, as the audience is able to establish a rapport with the characters on screen. This is helped, in no small part, by fantastic performances all round.
The camaraderie between the children is superb, with their banter absolutely top notch. The lippy Wolfhard, in particular, is great, but the rest of the children also do an excellent job and create a vibe similar to that of The Goonies.

Another aspect that sets the movie apart is that it never loses sight of the obstacles the real world has in store for children. As such, in addition to battling Pennywise, the children have to navigate troubled interactions with parents, bullying at school, peer pressure, slut shaming, young love, and sexual abuse. All of this ensures that, while the titular villain is decidedly fantastical, the audience can still relate to the story being told.
Should you watch it?
If I have one criticism of the movie, it's that Skarsgard's Pennywise would've been even better with a few more lines. Even so, this is the best horror movie in years. Watch it if you have any love for the horror genre.

Rating: 4.5/5