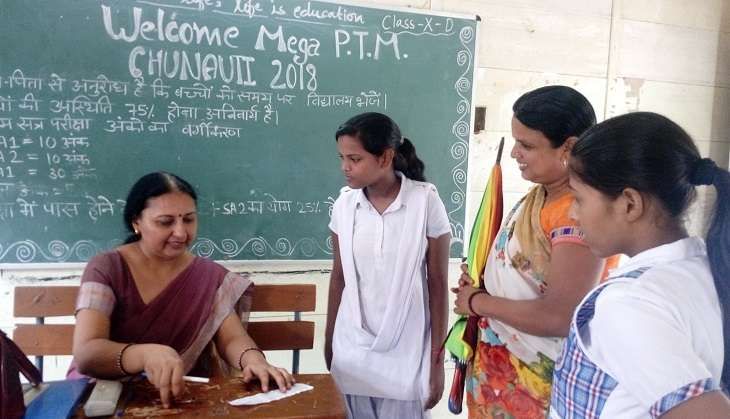 The Supreme Court, on Wednesday, came down heavily on the practice of placing teachers and professors on deputation as private secretaries to MLAs and ministers in Telangana and Andhra Pradesh and asked over 30 teachers to immediately return to their teaching profession.
"We are not going to make constitutional disaster. The Constitution empowers us to be compassionate and humane, but we cannot perpetuate a thing which is not permissible in law," a bench of Justices Dipak Misra and C Nagappan said.
The bench rejected the plea of over 30 teachers of Telangana who wanted a stay on the "Government Order" (GO) of the state government, issued on 30 August, asking them to join back their duty as teachers.
"Teachers serving as private secretaries of MLAs and MPs is a thing which is unheard of. You (state) say it on record, we will summon your Chief Secretaries," the bench said, adding "they all will have to go back to parent cadre".
The teachers had sought a permission to remain on deputation at least till the end of present academic session on the ground that their transfer to the parent cadre would create problems for their wards who may lose a session. The bench said "good sense has prevailed" on Telangana government and asked teachers to join their duty within three weeks.
However, it also asked the state government to ensure that the wards of teachers, who would be moving out from their present place of employment due to the GO, get admissions in schools at their new places of work. It however noted that the teachers can be put on deputation, but it cannot be said that they can be deputed as private secretaries to MLAs and ministers as it was in violation of the Right to Education Act.
The language of the Right to Education Act is "loud and clear" and it indicated that teachers cannot be deputed for jobs in question, the apex court said. "We are of the considered opinion that teachers should not have been deputed as private secretaries to authorities like MLAs and ministers," the bench said. Rejecting the plea of the deputed teachers, it said "being bound by the law, we cannot pass direction in violation of the law and allow the teachers to continue to their present posts till end of June 2017". Meanwhile, the bench, while dealing with a separate plea on status of minority institutions and applicability of the Right to Education on them, asked the Centre and Uttar Pradesh government to respond. The bench, however, did not issue notice to the Centre and the state government on the plea. The separate plea has alleged the minority institutions in Uttar Pradesh has completely been exempted from the RTE by the administration.
--PTI