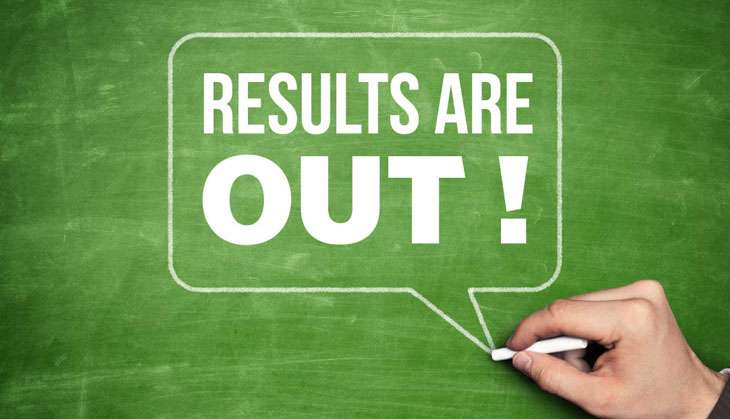 The Staff Selection Commission (SSC) Combined Graduate Level Examination (CGLE) has declared the result on Tuesday, 8 November.
Check your results here: http://sscregistration.nic.in/cgl_result_tier_1_08112016.pdf
The commission will soon announce the marks of qualified/non-qualified candidates of Tier-I will be uploaded shortly on the official website.
On the basis of CGL (Tier I) Examination, 2016, number of candidates provisionally qualified for different papers of Tier-II are -
Paper-I and II: 1,49,319 (Total candidates)
Paper - III: 28,234 (Only for posts of Junior Statistical Officer (Grade - II) /Compiler)
Paper-IV: 45,293 (Only for the posts of Assistant Audit Officer in CAG)
"The Staff Selection Commission has successfully completed the conduct of the Combined Graduate Level Examination (Tier-I) - 2016 in Computer-Based Mode. The Examinations were conducted from 27.8.2016 to 11.9.2016, at Srinagar on 25.9.2016,while the re-examination for candidates for the Second Shift (Batch-II) on 27.8.2016 was conducted on 27.10.2016. Out of 38.04
lakh registered candidates, approximately 14.82 lakh candidates in 44 Batches appeared in 96 cities across the country," stated a release on the official website.
The cut-off for marks for each category:
SC: 114.00
ST: 103.00
OBC: 125.50
Ex.S: 92
OH: 97.00
HH: 20.00
VH: 68.00
UR: 137.00
Number of candidates qualifying in Tier-I for appearing in Tier-II are:
SC: 24227
ST: 11352
OBC: 56192
Ex.S: 4965
OH: 2742
HH: 2008
VH: 1411
UR: 46422*
SSC CGL Tier II
The tier II examination is be a computer-based exam which is scheduled to be held from
30 November to 2 December. The Admission Certificate of the Qualified candidates
will be uploaded on the websites of the respective Regional Offices approximately 10
days before the conduct of the Tier-II.
Results of two candidates with the following roll numbers have not been declared due to Court Orders - 2404012740, 9204037976
The Commission has taken a decision to cancel the candidatures of the eleven (11) candidates bearing the following Roll Numbers -4205015876, 4205037334, 4205066494, 4205050990, 4205051976, 4205016039, 4205072734, 4205030811, 6204015818, 2405059049, 7001702584.