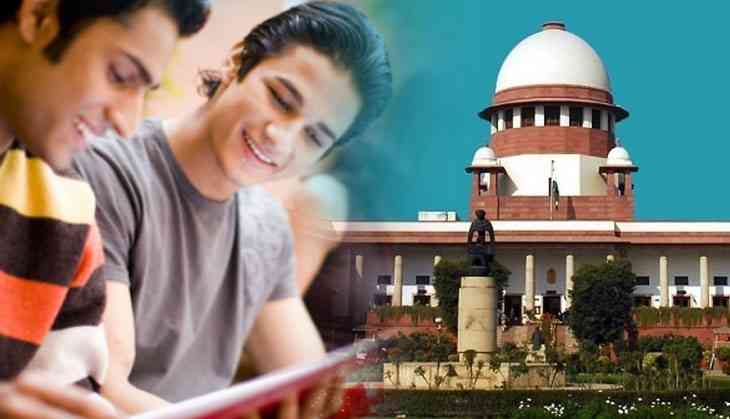 It must be a big relief for the students who are appearing for the Central Board of Secondary Examination (CBSE), National Eligibility cum Entrance Test (NEET) for medical entrance and the University Grants Commission (UGC) examination as Supreme Court has said that Aadhaar's 12-digit unique identification number is not compulsory for the exam today. Also, Aadhaar need not be made compulsory for school admissions as well.
Recently, the Unique Identification Authority of India (UIDAI) had also said that no school can be denied any students from taking the admissions if they failed to bring Aadhaar.
UIDAI mentioned that for students whose Aadhaar number or whose biometrics in Aadhaar database was not updated, 'it shall be the responsibility of the schools under Regulation 12A of Aadhaar (Enrolment and Update) Regulations to arrange for Aadhaar enrolments and biometric update,' circular reads.
The notice has been issued after the cases were highlighted that some students were not getting admissions to the schools due to Aadhaar.
The five-judge constitution bench headed by Chief Justice Dipak Misra announced its verdict on Aadhaar. The apex court has upholds constitutional validity of Aadhar with some conditions.
SC also said that "Aadhaar violates the right to privacy as it could possibly lead to profiling of persons and voters." Also said that the 12- digit unique identification number is not necessary for obtaining a new SIM card.
The court also said it is not mandatory to link Aadhaar card with bank accounts and mobile phones too. The apex court has, however, upheld seeding of PAN with Aadhaar.
Watch Video:
Also read: Aadhaar verdict: SC upheld constitutional validity of Aadhaar and says, 'it empowers marginalised sections of society'