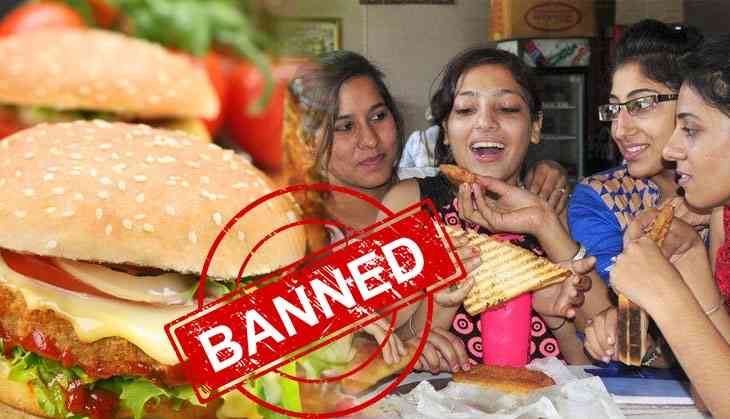 A shocking news for the junk food lovers that the University Grants Commission (UGC) has taken a big decision and directed all the colleges, universities to ban on the sale of junk food items in their campuses.
Here's what UGC instructed to colleges and universities:
"Banning junk food in colleges will set new standards for healthy food, making the students live better, learn better and reduce obesity levels. This will prevent lifestyle diseases which have a direct link with excessive weight," the UGC said in a communication to the universities.
According to a recent PTI report, the circular was issued after a directive from the HRD ministry, asking the UGC to ban the sale of junk food on premises of higher education institutions.
"You are requested to ensure strict adherence to the advisory. Create awareness among the younger generation who are vulnerable," the circular read.
The UGC, in the advisory, stated that banning junk food in colleges would set new standards for healthy food habits, and subsequently instill a sense of healthy eating and awareness on the same.
Speaking to ANI, UGC Secretary Rajnish Jain noted that although the directive wasn't compulsory, colleges were expected to comply with the guidelines and help create awareness regarding the ill effects of junk food and the impact of the consumption of the same.
"UGC, in the interest of the health of all the students of the universities and colleges, issued an advisory on August 21, which is a reinforcement of an earlier advisory issued on November 10, 2016, where we asked them to sensitise students about the ill effects of junk food and to adopt healthy food practices. It's not mandatory, but we expect all the universities and colleges to follow it," he said.
-With ANI inputs
Watch Video
Also read: UGC NET July Exam 2018: Check your marks scored in National Eligibility Test at cbsenet.nic.in