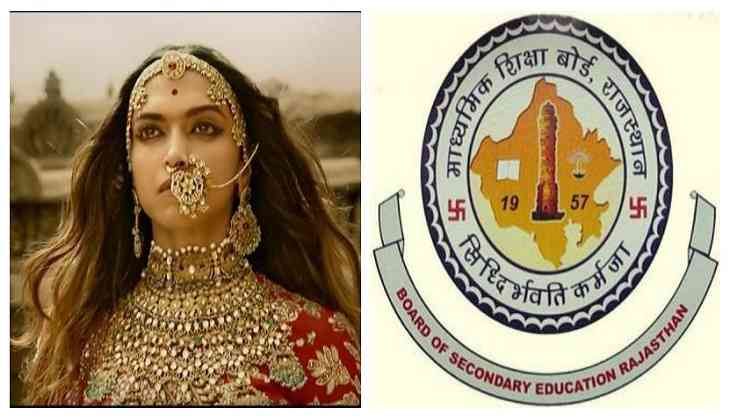 The Rajasthan Board of Secondary Education (RBSE) is grabbing the headlines for its Class 12th history textbooks because of 'Rani Padmini'. Yes, RBSE Class 12th textbook omitted the line in the history book which depicted about Alauddin Khilji and queen Padmini. Earlier, in the book, it was written that Khilji had seen Rajput Padmini in a mirror.
According to the reports of Indian Express, in the latest edition of history textbook of Rajasthan Board named Bharat Ka Itihas' (History of India) has a chapter 'Mughal Akraman: Prakar aur Prabhav' (Mughal invasion: Type an effects) under the section 'Padmini ki Kahaani' (story of Padmini) removed the sentence which claimed that Khilji saw Padmini reflection in a mirror.
This new edition of the book it is appeared in the market by the Rajasthan State Textbook Board.
Talking about the last year edition of the book, it was mentioned that 'Aath varsh tak ghera daalne ke baad bhi jab Sultan Chittor ko nahi jeet paaya to usne prastav rakha ki yadi ussey Padmini ka pratibimb hi dikha diya jaye to vah Delhi laut jayega (Even after laying siege to Chittor for eight years, when the Sultan couldn't win, he proposed a that if he is allowed to see the reflection of Padmini, then he will return to Delhi).
Further it was also written that 'Rana ne is prastaav ko swikar kar liya. Darpan me Padmini ka pratibimb dekhkar jab Alauddin wapis laut raha thha, us samay usne Ratan Singh ko qaid kar liye aur rihai ke badle Padmini ki mang ki (The Rana accepted this proposal. When Alauddin was returning after seeing Padmini's reflection in a mirror, he captured Ratan Singh and asked for Padmini in exchange of his freedom).'
According to the reports, these changes have been made due to the nationwide protest against the Bollywood film 'Padmaavat' directed by Sanjay Leela Bhansali.