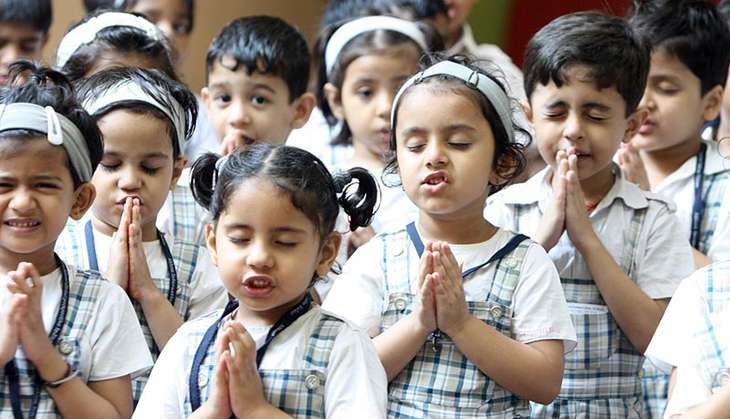 In Delhi, the admission process for nursery at private unaided and recognised schools will commence from Monday, 2 January. Parents, planning to admit their wards in Nursery, now have time till 23 January to apply to over 1,400 schools across the city.
Twenty-five per cent of seats in pre-school, pre-primary and Class I will be reserved for the Economically Weaker Sections, Disadvantaged Groups (EWS/DG).
Meanwhile, notification is still awaited on 285 schools built on DDA land which are required to fill 75 per cent of seats with students who live in nearby localities. The city government directed about 285 private schools, running on DDA and government land in the national capital to withhold nursery admission process for academic year 2017.
Also Read: Delhi private schools asked to withhold nursery admission for academic year 2017
To ensure that the process is as transparent as possible, the Directorate of Education (DoE) has instructed schools to upload their admission criteria on the DoE portal. Also, the schools have been asked to stay clear of the 51 criteria that the government did away with last year, and which the Delhi High Court upheld later.
As per these, there will be no oral test, interview or points awarded on the basis of the education and achievements of parents. The schools have also been instructed that their criteria should be well-defined, equitable, non-discriminatory and transparent.
The DoE guidelines also state that draw-of-lots, whenever required, will be conducted in the presence of parents, who will be informed in advance.
- ANI