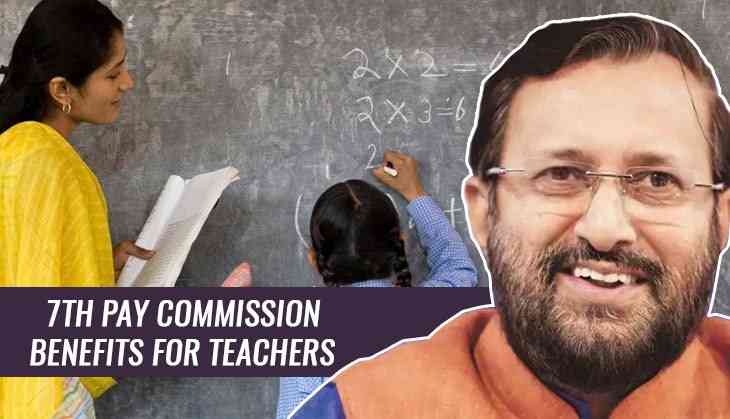 A piece of good news for the teachers and academic staff of government and government-aided technical institutions as HRD Ministry has approved a proposal to extend the seventh pay commission recommendations on Tuesday.
Yes, the new decision of the HRD Ministry will directly benefit a total of 29,264 teachers and other academic staff of state government funded institutions.
As per the HRD Minister Prakash Javadekar told reporters that the ministry has granted Rs 1,214 crore for the teachers by extending the seventh pay commission recommendations to cover them.
"Besides, about 3.5 lakh teachers and other academic staff of private colleges or institutions within the purview of All India Council of Technical Education (AICTE) will also benefit from the approval," the union minister added.
Also, the central government will reimburse 50 per cent of total additional expenditure to be incurred by these institutes for the payments of arrears on account of 7th Central Pay Commission implementation, HRD Minister said.
The decision will help to attract the retaining faculty of high academic standards towards the technical institutions.
Also read: 7th Pay Commission Benefits: Good news for over 2 lakh employees! Check out the new changes in the rules of this department workers
Earlier in 2017, the Union Cabinet has revised the pay scales for nearly eight lakh teachers and academic staff of higher education institutions on the recommendations of the 7th Pay Commission.
However, this decision was set to benefit teachers and equivalent academic staff in the 106 universities and colleges which are funded by the UGC and the union HRD ministry and also 329 universities which are funded by state governments and 12,912 government and private aided colleges affiliated to state public universities.
-With PTI inputs