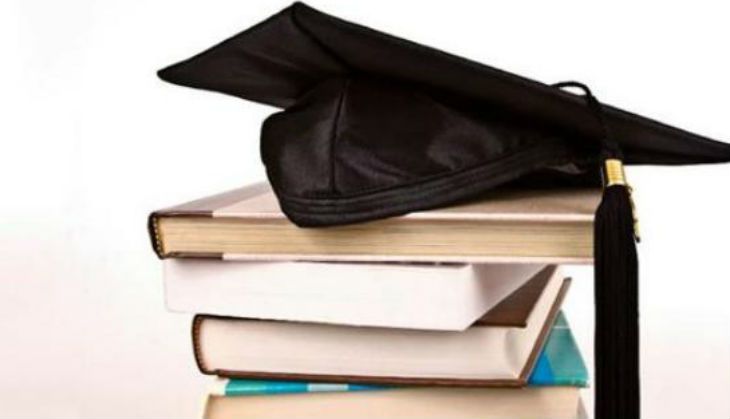 The Narendra Modi government will announced the much-awaited National Education Policy before 26 May.
Responding to questions on India TV, HRD Minister Smriti Irani said the announcement will come before the government completes two years in office.
"The National Education Policy will be before the nation by 26 May," she said in response to a question at the IndiaTV conclave on the completion of two years of the NDA government.
"Under the new education policy, NCERT will address all those challenges facing the education system," she said, adding, it needs to address many issues as even students say they know more about Renaissance than about Maharana Pratap.
On the No-Detention Policy introduced by UPA government in schools, she said a review is being carried out and "a decision will be taken soon".
"No-Detention Policy has led to students being unable to cope in Class IX. The state governments want it scrapped," she said.
She said the government was taking a number of initiatives towards providing education to all and an endeavour, Swayam, was being undertaken with the help of IITs, IIMs, central universities, NITs and some private universities to provide free online education to children for Classes IX to XII, including the Board examinations.
"It will provide quality education online through a portal and mobile app in 10 Indian languages for Classes IX, X, XI and XII, including the Board exams. It will start in the next two months and Indian students enrolled through it can get free education online and only money will be paid for taking exams," she said.
"This is a very big step in school education for the poor," she said.
She also talked about MoUs being signed with MIT in the USA and Stanford University for improving syllabi in NITs, besides creating a separate cadre for teacher trainers.
Irani said the government has roped in HC Verma, a professor from IIT Kanpur, to undertake training exercises at government schools in Uttar Pradesh to promote interest in science.
Also Read: Beware! Here are India's 22 fake universities

Irani said though allegations of saffronisation of education keep surfacing, the National Curriculum Framework, which was devised in 2005, has not been changed.
"Twenty four schools in Jammu and Kashmir had teachers but no students. We are monitoring schools in every state. We are also monitoring diet through a portal," she said.
The minister underlined the need to spread technical education, saying under the government's Unnat Bharat Abhiyaan, IITs, IIMs and central universities have adopted five villages in 90 districts across the country to boost education and technical know-how.
She also appealed to private institutes to emulate the governments initiative.
- PTI