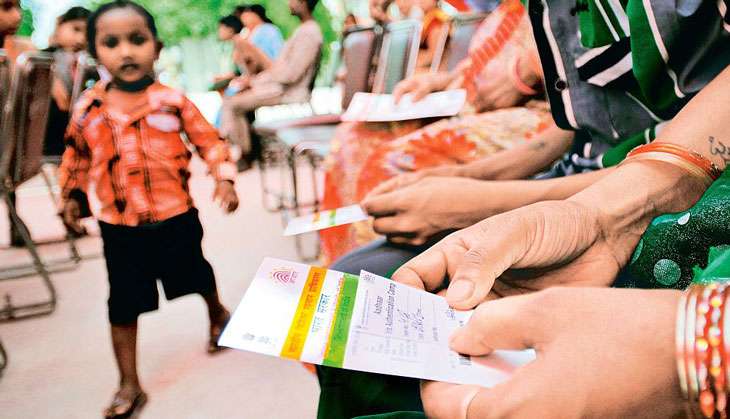 Joint Entrance Examination (JEE) Main 2017 aspirants will now have to produce an Aadhar number or Aadhar card to fill the application form, the Central Board of Secondary Education (CBSE) announced recently.
In a notification on the official website jeemain.nic.in, authorities stated, "All the Indian citizen candidates should possess AADHAAR card issued by UIDAI. At the time of filling application form of JEE (Main)-2017, the candidates will have to enter their AADHAAR number, name, date of birth & gender which will be validated with the UIDAI's data. In case, these particulars do not match, the candidates will not be able to fill the application form for JEE (Main)-2017. Therefore, the candidates are advised to ensure that their AADHAAR card has correct details of their name, date of birth & gender as per school records. If there is some mismatch in these details, the candidates should immediately get it corrected in AADHAAR data or school records, as the case may be."
The online application process will start from 1 December, 2016. The last date for application is 2 January, 2017 and the fee can be paid up to 3 January, 2017. The exam will be held on 2 April, 2017.
JEE Main 2017, the leading engineering entrance exam, is held to short-list candidates for National Institutes of Technology (NITs), Indian Institutes of Information Technology (IIITs) and Government funded Technical Institutions (GFTIs). It is also the first level entrance test for entry to Indian Institutes of Technology (IITs).