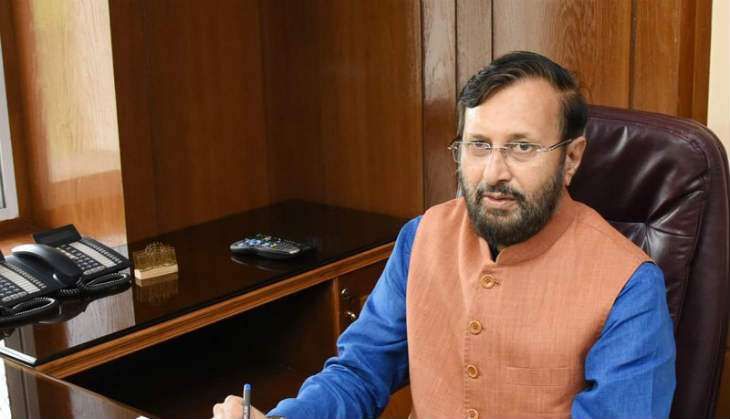 In his first visit as the Human Resource Development (HRD) Minister at Indian Institute of Technology (IIT) Delhi on 15 July, Prakash Javadekar emphasised on quality education, research and good teachers. "There are several vacancies in our entire education system. We need good faculty and have to improve the quality of research," said Javadekar further adding, "IITs, IIMs, IISCs and other higher education learning centres are the new temples of India."
Emphasising on innovation in education, the Union minister said, "There are about 100 to 150 startups in IIT hostel rooms right now. But, every IIT room should house a startup."
Four out of every 10 IITians are at top positions, leading organisations while one out of 10 IITians are focusing on social transformation, said the minister.
Earlier, the minister conducted a one-on-one session with IIT students where he said that there are a lot of job offers in research.
The HRD minister said the government is taking up new programmes to position IITs in the global best institutions list "because currently we are nowhere in the top 200".
Improving quality of research, building labs, increasing proportion of foreign students and faculties is required, Javadekar insisted.
"Unfortunately in our country PhD has sometimes, not in IITs, but elsewhere we see some type of stories and many times stories appear on TV about how spurious things happen. We want to control that," he explained.
PhDs, he said, add to existing knowledge; otherwise, it is not a real PhD.
Lauding IIT Delhi, Javadekar said he had learnt that there are around 100 start ups in hostel rooms and expressed hope that there would be more impetus to this movement.
Referring to HRD ministry's initiatives, he said Rs 1,000 crore will be put in IITs under IMPRINT programme while also mentioning schemes to encourage start-ups.
This will lead to lot of investment in IITs, he affirmed.
It is learnt that during his visit to the institute, Javadekar also asked officials how IITs can be made self-sufficient in terms of funding in the long run say by 2030. Officials said he also promised to look into how CSR funds can flow into IITs.
With PTI Inputs