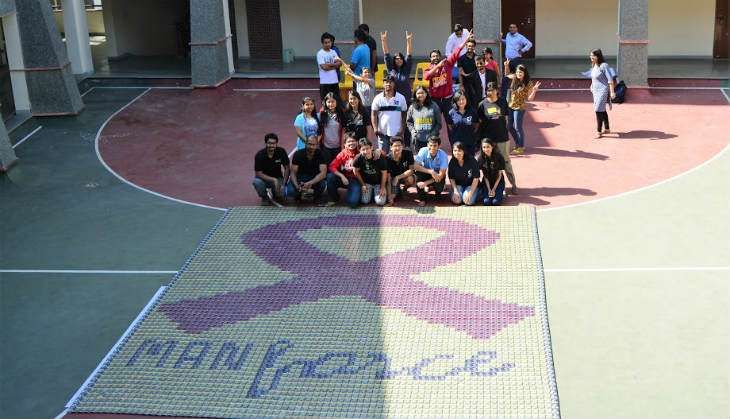 Students of Indian Institute of Management (IIM) Indore kicked off their three-day annual management-cultural fest, IRIS 2016, with a unique attempt. The students tried to create the largest condom mosaic record, in an attempt to feature in the Guinness World Record.
The mosiac symbol was created with 4964 packets of condoms in an area of 22 square feet using by 21 students in one and a half hours.
"IRIS has become synonymous with Guinness World Records, where every year the IRIS team tries to create a world record which gives a social message as well is in line with the sponsor's activities. This year the team attempted for the largest condom mosaic record, to create awareness about the issues which go unaddressed and people are afraid of talking about," stated the institute.
The previous record is held by IIM-Lucknow in 18.5 square feet.
The event saw participation of more than 7000 participants with 24 competitions in pipeline. The fest was attended by several industry leaders.
"The three day fest aims to bring together around 7000 participants for more than 24 competitions, creating an amalgamation of talent and action and developing a platform for the youth to explore their talents. The fest would witness participants from the top institutes of India, presenting their skills in cultural, management and literary events," stated a release.