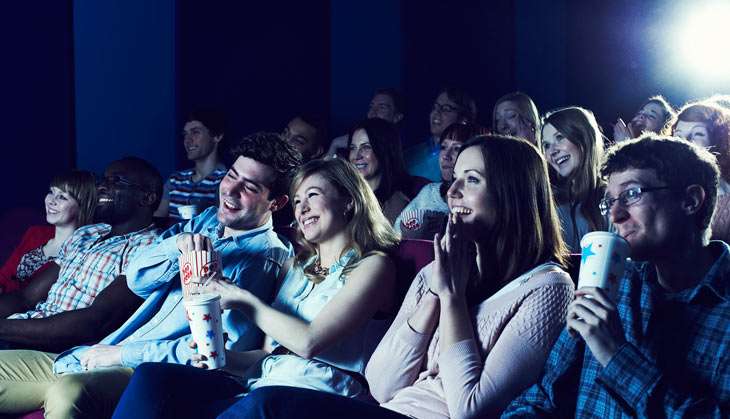 B-School grads are more than just excel sheets and power point presentations. They are the ones that build a business, execute ideas and think out-of-the-box. As MBA grads clamber up the ladders of success, they are hounded with decisions on integrity and honesty. They are also the ones who are left with the difficult choices of employee retrenchment, cost-cutting and how to achieve the targets.
Catch presents five Hollywood films that we believe every MBA graduate should watch. These are the movies that present real life dilemmas and how each character dealt with difficult situations.
1. Pursuit of Happyness
Stars: Will Smith, Jaden Smith
A struggling salesman takes custody of his son as he's poised to begin a life-changing professional endeavor. (IMDB synopsis)
Why should MBA grads watch it?
Based on a true story, the narrative focuses on sheer grit and hard work. Homeless and penniless, chief protagonist Chris Gardner is left alone to fend for his son. During this time, he also strives to win a coveted brokering internship. Despite the hardships, Gardner never gives up. MBA grads can learn something about determination, will power and hard work.
2. The Insider
Stars: Al Pacino, Russell Crowe
A research chemist comes under personal and professional attack when he decides to appear in a "60 Minutes" expose on Big Tobacco. (IMDB Synopsis)
Why should MBA grads watch it?
Can business and integrity go hand-in-hand? Can one choose to be a good and honest businessperson? The movie presents business ethics in a raw form. All MBAs, who could be leaders and visionaries tomorrow, will have to go through this struggle of integrity.
3. Wall Street Part I & II
Stars: Charlie Sheen, Michael Douglas, Tamara Tunie (Part 1)
Shia LaBeouf, Michael Douglas, Carey Mulligan (Part 2)
The first part, released in 1987, shows a young stockbroker who is willing to go to any extent to climb the top of the corporate ladder and be the best - including trading inside information, and a greedy corporate raider who takes the youth under his wing.
The second part, released in 2010, picks up the threads, eight years after the incidents of the first movie.
Why should MBA grads watch it?
Because 'Greed is Good' and we want more. Isn't that the big MBA dream? Good position, better money. And yet, both greed and money can end up screwing things. Watch the two movies to understand the downfall that money and power can bring.
4. The Social Network
Stars: Jesse Eisenberg, Andrew Garfield, Justin Timberlake

Harvard student Mark Zuckerberg creates the social networking site that would be known as Facebook, but is later sued by two brothers who claimed he stole their idea, and the co-founder who was later squeezed out of the business. (IMDB synopsis)

Why should MBA grads watch it?

If entrepreneurship is your long term goal or you're working with a start-up, this is the movie for you. Stringing for funds, lawsuits, workforce, friendships - the movie presents all ordeals a start-up might go through. And this quote says it all:

"Without money the site can't function. Okay, let me tell you the difference between Facebook and everyone else, we don't crash EVER! If those servers are down for even a day, our entire reputation is irreversibly destroyed!"
5. Office Space
Stars: Ron Livingston, Jennifer Aniston, David Herman |


Three company workers who hate their jobs decide to rebel against their greedy boss. (IMDB Synopsis)

Why should MBA grads watch it?

Let's face it, work can suck too. And then what you do? Scream, shout or plan revenge. A hilarious take on how things can get messy while working, Office Space could be replicating your daily life (including the long travel to work!). This movie is not about perfecting the imperfect life or a dramatic tale of honesty and integrity. This is about bad management and poor bosses. Haven't we all been through it? Sigh...

(The list is not in any order of ranking or preference. And of course, there are more movies that MBA students must watch)

Edited by Abha Srivastava