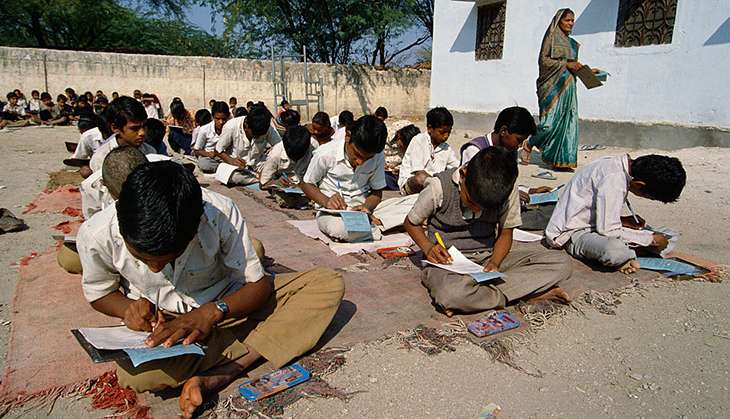 Ahead of the Uttar Pradesh assembly polls 2017, the state government has announced plans to distribute stainless steel plates and glasses to over 1 crore students in the state.
Chief Minister Akhilesh Yadav presented the first batch of the utensils at a government school in Mohanlalganj area, Lucknow, on 28 October - the occasion of Dhanteras. Under the plan, students of basic and primary schools across the state will be provided these new utensils for their Mid-day meals (MDM).
While the utensils will be distributed to only a few schools in the beginning, the utensils will be made available to all government schools in the state - in a phased manner - by the end of the year.
"Till now, the children were required to bring their own utensils from home but the practice will now be a thing of the past," MDM director Hemant Kumar told Hindustan Times.
"At times, children forget to bring glasses and they are served milk or 'kheer' in a plate causing inconvenience to them. Once they get new utensils, having meals will be easier for them," he told the daily.
The Midday Meal Scheme is a school meal programme of the Government of India designed to improve the nutritional status of school-age children nationwide. It aims to improve the enrolment, retention and attendance in primary and upper primary classes.