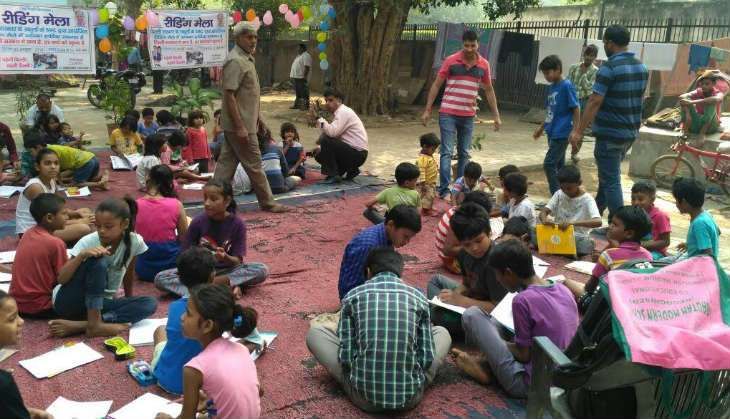 The Delhi government's education department kicked off their 'Every Child Can Read' campaign on 23 October. Parents and children participated in the first edition of the campaign, under which fifty 'Reading Melas' were held across the city.
The campaign, aimed at encouraging reading habits, will be held in community spaces across Delhi on every Sunday.
A baseline assessment conducted by Delhi Government in July this year revealed that 74% of school children enrolled in Class 6 were unable to read their grade-level textbooks. Following the study, the Delhi government announced plans to counter the problem.
"Organised in parks, school grounds and other public spaces, the Melas were envisioned as an activity that would make the Government's Reading campaign a community effort. School Management Committee (SMC) members took it upon themselves to ensure that children and parents actually gain productively and also enjoy their Sunday holiday at the same time. The Melas were held across Delhi in areas such as Kondli, Janakpuri, Greater Kailash, Jahangir puri, Maviya Nagar, Patparganj, etc," the AAP said in a release.
Building up to the Melas, SMC members went door-to-door in their respective areas to create awareness about the reading campaign and to invite all children and parents in the neighbourhood to participate. A week-long campaign to involve the community in students' election was conducted by SMCs. Assessment tools were distributed along with details of the mela, so parents could identify non-reader children.
Deputy Chief Minister Manish Sisodia, who also holds the Education portfolio said: "Every child in Delhi should be able to read. That is the mission we have set for ourselves, and I am glad that the entire school machinery has been working tirelessly towards this goal. I congratulate SMC members for their selfless service in organising Reading Melas for children. Education is the pillar on which we have to build society, which is why our Government is committed to providing quality, accessible education for all."