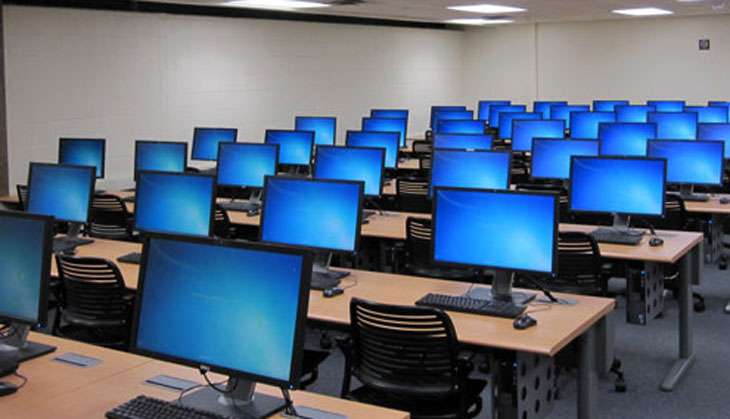 10 days to CAT 2016: Here's what 100 %iler Prateek Bajpai has to say
With just 12 days left for the Common Admission Test (CAT) entrance tests, many candidates have now reached the final stages of review and preparation.
The national-level management entrance examination, conducted by the Indian Institutes of Management (IIM) Bangalore in association with TCS, will be held on 4 December, 2016, in two-sessions (forenoon and afternoon). This year, no change in CAT 2016 test pattern has been announced. Candidates will have to attempt 100 questions in 180 minutes.
Catch spoke to three CAT 2016 toppers, all of them 100 percentilers. Here are some crucial tips shared by them:
Also Read: CAT 2016: Sequential steps to solve Data Interpretation (DI) problems
1. Take enough mock tests
- Prateek Bajpai (Currently at IIM Ahmedabad)According to Prateek Bajpai, following tips should help during the last mile to CAT -
1. Two weeks before CAT, it's extremely important to have settled on an approach for various sections.
2. Revision with the intention to recall various QA/LR concepts or approaches instantly should be the objective.
3. Try and give more sectional tests in this period. A few mock tests could be written but analysis and sticking to your test taking approach is a must.
4. Please understand, it's not at all about the quantity but the quality. So relax, don't make it too hard on yourself so as to avoid burnout.
Take CAT as just another mock test and you'll do just fine. All the best!
2. Analyse the mock tests
- Nishchay Budhiraja (Currently at IIM Calcutta)
Just 15 days before the CAT exam, Nishchay appeared for internal exams at IIT Roorkee.
"I had just 15 days to prepare and revise for CAT exam. I took just two Mock tests in the second last week and analysed them properly. Last week to CAT, I did not attempt any mock test," he says.
"Analyse your mock tests well. After every test, go back and check every answer thoroughly. Look for alternate ways to solve the paper. And do not get disheartened to see low scores in mocks," he adds.
Nishchay's weak spot was Verbal Ability. "My focus was more on VA and English during preparation. I devoted more time and practiced this section thoroughly," he says.
3. Practice is the key
- Sanuj Mittal (Currently at IIMLucknow)
According to Sanuj, the basic strategy to crack CAT 2016 is to is practice as much as as possible. "Try to attempting as many mock tests as possible. Candidates not just attempt mock tests but also analyse them. This is exactly what I had followed," he says.
For Sanuj, Verbal Ability was a sore spot. "As I said earlier, practice plays an extremely important role, so I did the same. I practiced a lot, attempted several mocks tests, and I guess I was pretty much sorted out," he adds. Sanuj further explains that the fact that each section was time bound helped him, as he doesn't prefer switching sections during the test. Plus, he preferred to calculate on his own using short tricks rather than using the on-screen calculator.

Also Read: CAT 2016: A four-month preparation timeline