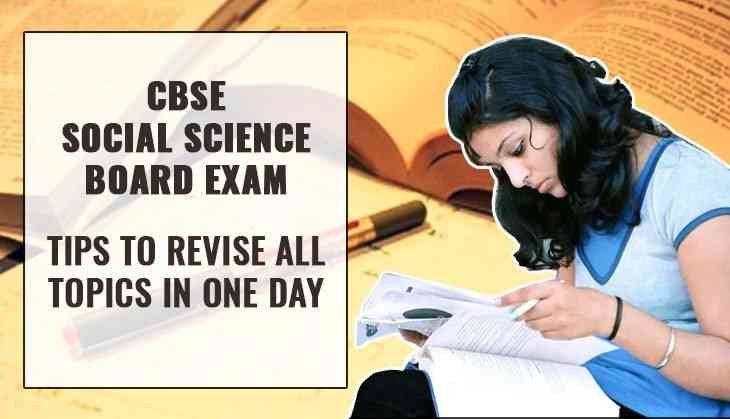 Central Board of Secondary Education, CBSE will soon to conclude the Board examinations in the coming week. However, Class 10th Main Board exams will conclude on 29th March. Students will have to appear for one of the toughest exam i.e. Social Science which comprises of several subjects like History, Geography and Civics.
Due to the vast syllabus, students worried about their preparation as they have got only one day to do the preparation. As there are a lot of things to read and learn in Social Science as it is completely theoretical-based subject. Students wouldn't need to do the practice of numerical. Candidates will only have to prepare the topics from History, Geography Economics and Civics.
If you are also preparing for your exam then, we have brought tips for you that will help you in revising all the topics in an easy way and also help you to score good marks.
Check out some last minute tips:
1. Revise what you have already prepared:
It is necessary to focus on those topics which you have an already prepared or on which you have good command.
2. Don't start a new topic:
The big mistake that students generally commits that at last moment, candidates start the preparation of a new topic which creates a situation of panic.
3. Strategies yourself for every subject:
It is mandatory that each and every candidate should make a plan or strategy that which subject they have to revise first or which can be revised easily.
Also Read: What to do after Class 12th? Check out a list of courses released by CBSE