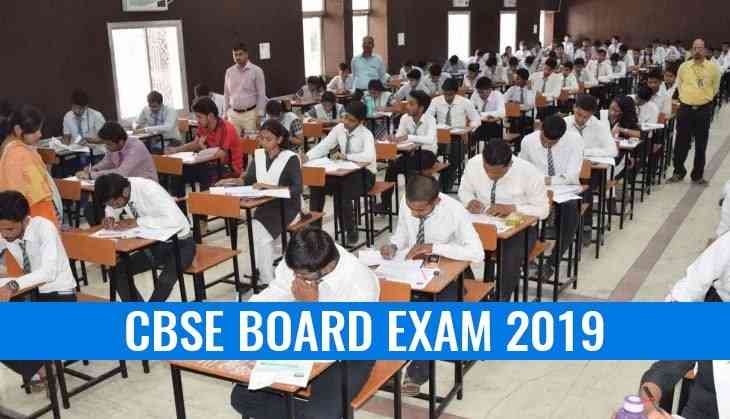 The Central Board of Secondary Education, CBSE Board exams 2019 has been started across the nation for both Class 10th and Class 12th. Board exams are always haunting students that how will be the questions in the paper? What will be the marking system? Etc..After the examinations, students of class 10th and 12th have started filing their petitions on social media and urging Board not to do hard marking.
Recently, class 12th PCM students raised the matter on the micro-blogging site about their Physics exam which was held on 5th March that the paper was lengthy. Now, another problem is haunting Class 12th students of Commerce stream.
Class 12th Commerce students have raised their voice about their Accountancy paper that it was quite lengthy and demanded to evaluate the answer sheets leniently.
Even a petition is doing the round on social media which has already garnered over 8000 signatures from students and now, their aim is to take it up to 10,000 signatures for the same.
The petition claimed on social media that the Accountancy question paper was tricky and lengthy, which was not designed for an average student. Therefore, it took a lot of time to solve the question paper and several were unable to complete their exam on time.
Check out the petitions:
@cbseindia29 Being a student of class 12th of cbse board,i had felt That The paper of accountancy was lengthy and tricky, Which was quite tough for average students,Therefore We request from the core that To move forward with a lineant checking of the paper.#CBSEExams2019

— Abhinandan Roy (@royabhinandan7) March 11, 2019
In the accountancy exam ,conducted on 6th march, question paper was extremely lengthy. Many students failed to solve all questions because of lack of time. CBSE must do something in this regard. There should be lenient checking. #cbseexams2019 @HRDMinistry @cbseindia29

— Arijitian Abhinav (@KumarAbhinav070) March 11, 2019
Since the question is carrying six marks, the marking scheme should be designed accordingly.@cbseindia29 @HRDMinistry
#CBSE #BoardExams #CBSEExams2019 pic.twitter.com/f2tI00lyt4

— mayank singh (@mayank5559) March 11, 2019
Not only class 12th students have raised their issues but also, class 10th Board students have shared their problems about their Class 10th Maths exam which was held on 7th March 2019.
Check out their petitions:
Justice for students of 3rd set class 10 maths..lengthiest and toughest of all..very disappointed with the paper. Not able to complete on time..hope that you will take it into consideration...it was the toughest among other 2 sets...... #cbseexams2019

— Princessmariyu@gmail.com (@princessmariyu) March 11, 2019
MATHS 2019 exam
Set 2 and 3 was toughest paper we want at least 15+ grace marks for this 2 set #CBSEExams2019

— MPL (@MPL42005353) March 11, 2019
I request cbse board to consider LENIENT correction for CLASS 10 Maths SET 3 PAPER WHICH IS TOUGH AND TRICKY AND LENGTHY.. KINDLY PLS CONSIDER.. STUDENTS TRYING SUICIDE ATTEMPTS.. #CBSEExams2019

— Shankari Velumani (@ShankariVeluma3) March 11, 2019
#CBSEExams2019 class 10th maths paper this year was really lengthy n difficult. Different sets of paper had different level of questions. Last year paper was so easy. Y this partiality? U can change the serial numbers in ppr but plz don't change the level of question papers.

— SANDEEP KUMAR SINGH (@indiansksingh) March 11, 2019
Meanwhile, no response has been come from the side of CBSE about the online petitions that students have filed.
Also read: CBSE paper leak: Board asks Delhi Police to take strict action against menance of fake news; FIR registered