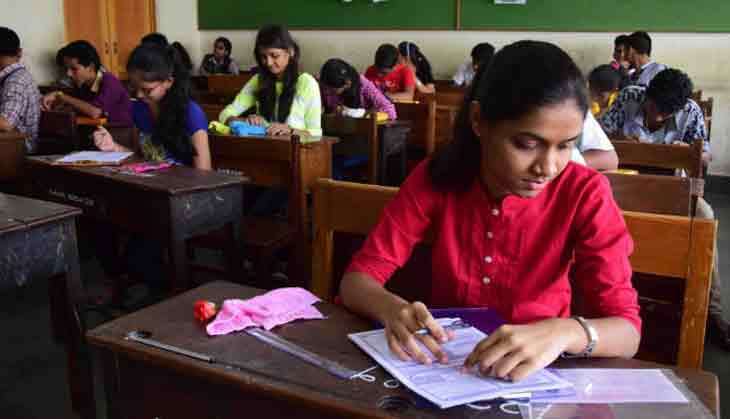 From January 2017, students of Sarojini Naidu Government Girls Post Graduate College in Bhopal will no longer be allowed to wear jeans, t-shirts or leggings.
Commonly known as Nutan College, the authorities have decided to introduce a dress code - salwar, kurta and a jacket.
"We have decided to implement a dress code from next month when a new semester will start. The girls have been making this demand since long," said the college principal, Vandana Agnihotri.
The dress code will instill discipline among students, as in schools, she said. "Some girls from final year had come to me. They are completing their studies. Their contention was that they will have to purchase a new dress only for (remaining) few months," she said, when asked if there was any opposition to the decision.
The college was yet to decide whether these girls should be granted exemption, she said.
Students from a weaker financial background develop an inferiority complex when they see other girls wearing expensive clothes, and a dress code will avoid this, she said. "Dress code would have several advantages. It would bring a sense of uniformity among students as some of them feel inferior when their friends come to the college wearing expensive clothes," Agnihotri said.
The Congress-affiliated National Students Union of India said the decision reflected misplaced priorities. "The education system is facing a lot of challenges like lack of faculty and poor infrastructure. The decision will only increase the financial burden on students who mostly come from middle or lower-middle classes," said Vivek Tripathi, NSUI spokesperson.
BJP-affiliated Akhil Bharatiya Vidyarthi Parishad did not offer any comment. "We are busy with our national convention at Indore. This is government's decision and we will discuss it (later)," said Nitesh Sharma, ABVP leader.
In October 2016, Madhya Pradesh Higher Education Minister Jaibhan Singh Pawaiya had said the BJP government in the state intended to introduce a dress code in colleges as it brings uniformity.
- PTI